Just like the rest of us, Banksy is working from home at the moment which means he can't go around putting up surprise art exhibits all over the world.
Featured Image VIA
Did you think he was gonna wait until lockdown was lifted before revealing his brand new piece to the world? Oh no no no. Banksy has instead applied his craft indoors and ended up doing an absolute number on his bathroom, which no doubt his wife is thrilled about. Check it out:
How awesome is that? The details are actually really cool and clever: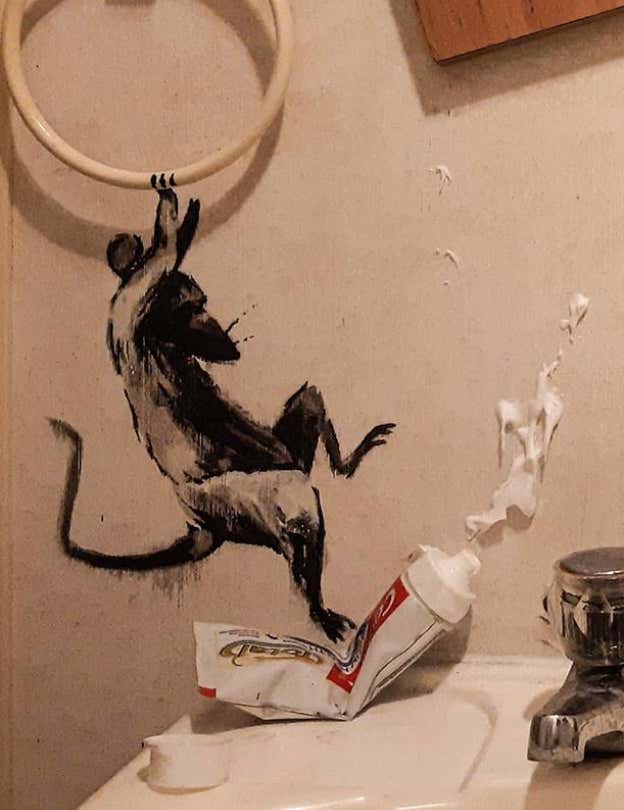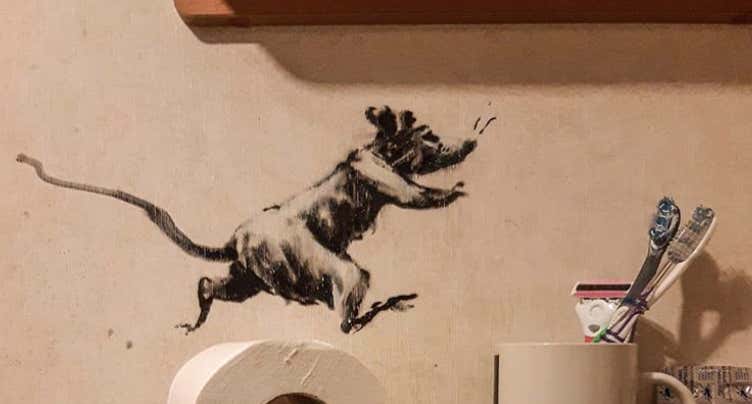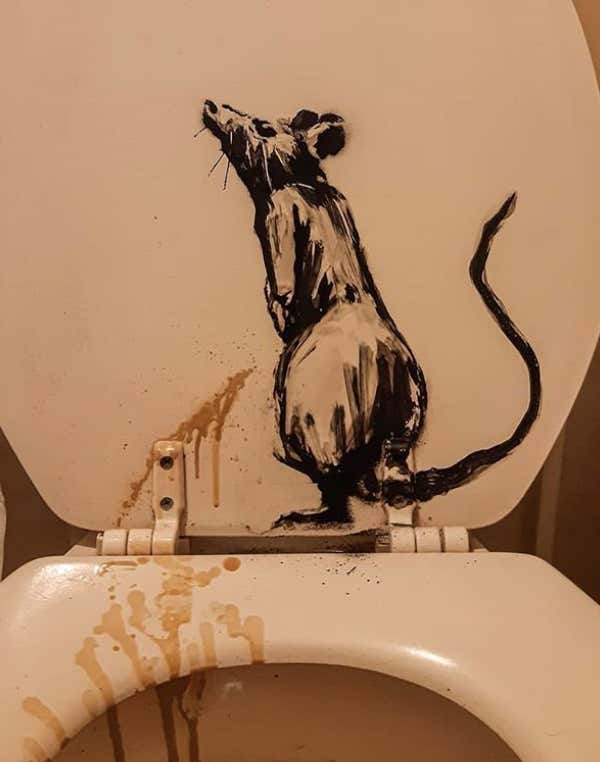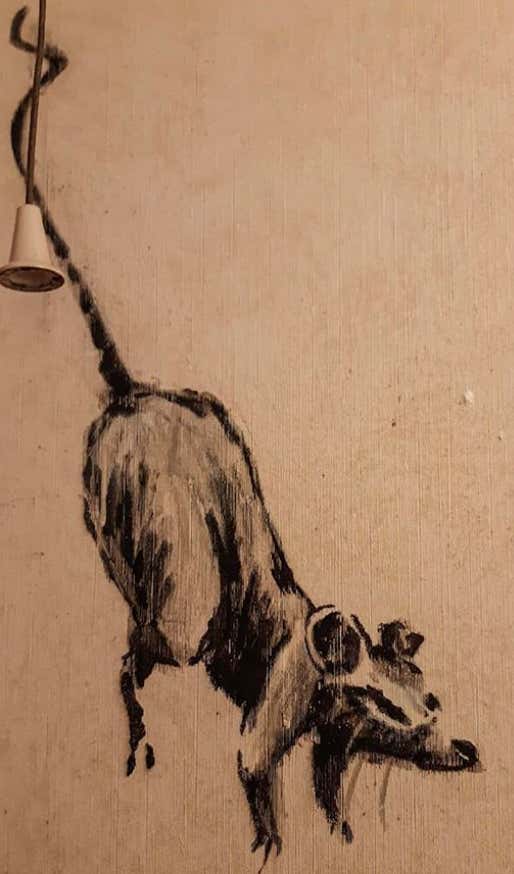 Rats in lockdown. Clever. Brilliant, some might say. Although to be honest I think he could spend a few quid on doing that bathroom up by now, if it really is his own home. In fact that looks like a caravan loo. Banksy doesn't live in a caravan in Bristol, does he?
Anyway, here are a few more Banksys from his Instagram page in case you're on the toilet like that one rat is…
For 15 sublime examples of Islamic street graffiti, click HERE. Actually awesome.