Last we heard from Banksy, he had opened the positively dire-looking Walled Off Hotel (get it?) next to the wall separating Israel and Palestine.
Featured Image VIA
This week he's struck a lot closer to home, as a large mural of a workman chipping away at one of the 12 stars on the EU flag appeared on the side of a building in Dover: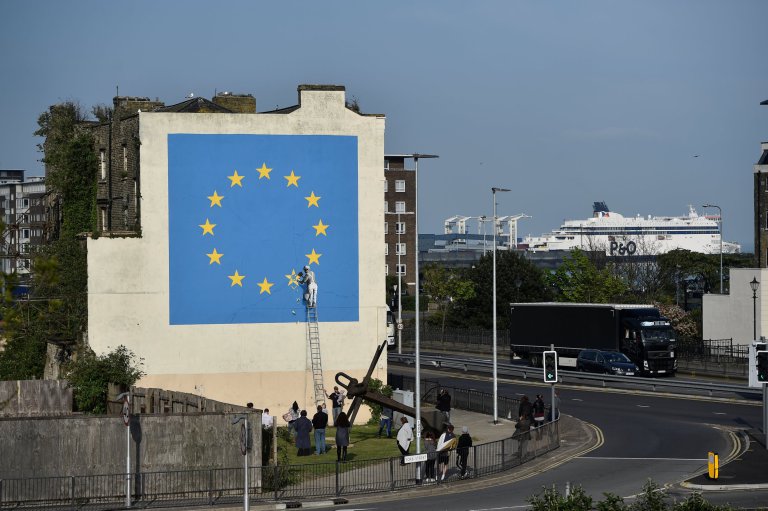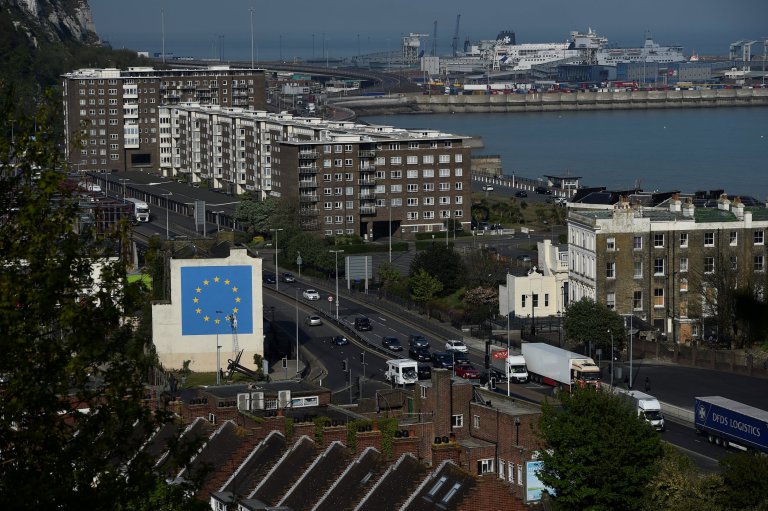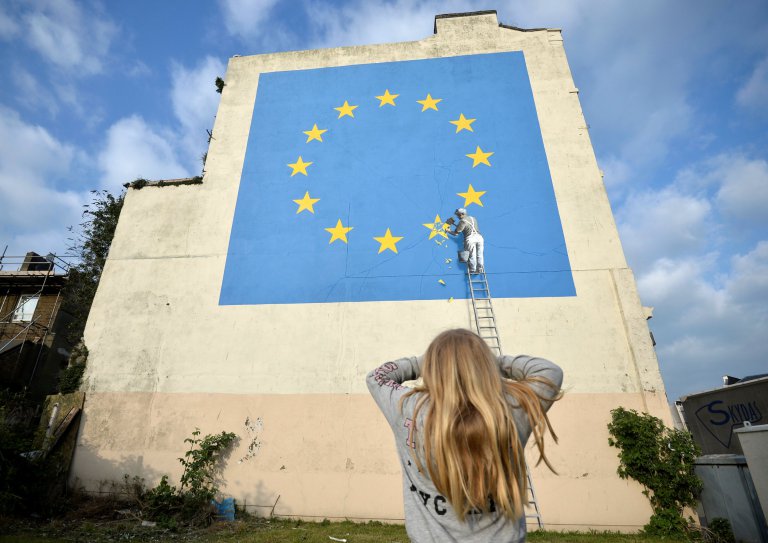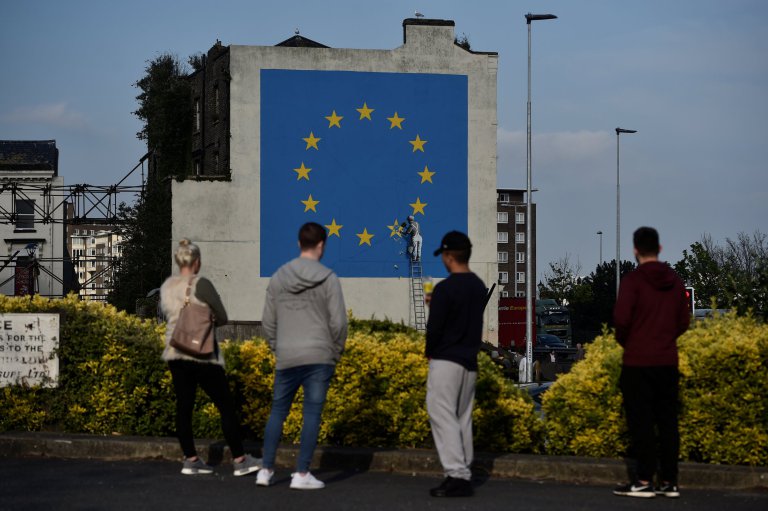 Representatives for the elusive guerrilla artist from Bristol have confirmed that Banksy is responsible for the work. He even shared his own photos of it on Instagram:
It's no coincidence that Banksy put up the artwork in a town that acts as one of Britain's main gateways to the Continent, and in the middle of a General Election and the whole Brexit calamity.
We like it, though perhaps not as much as the mural of Theresa May spanking Donald Trump that went up in East London recently.