Yesterday, we brought you the sad news that Bam Margera had been arrested for a DUI after he had bizarrely encouraged the cops to pull him over in front of another car accident.
Featured Image VIA
We all agreed that this was pretty sad news as it had appeared that Bam had finally conquered his demons, having recently been spotted skating again in Barcelona and looking like he had lost a load of weight. Coupled with the birth of his first child, it looked like things were finally looking up for him.
Turns out we were wrong though and Bam has headed back to rehab after the DUI incident yesterday. Here's what Bam's mum April had to say about it:
The plan is for him to head to a California rehab facility Friday, after he fulfills the commitment he made to shoot a TV show on Wednesday and Thursday.

Me and Phil have researched rehab facilities to help him pick the right one. Nicole (Bam's wife) and Johnny Schillereff (Bam's pal and CEO of Element Skateboards) have also helped.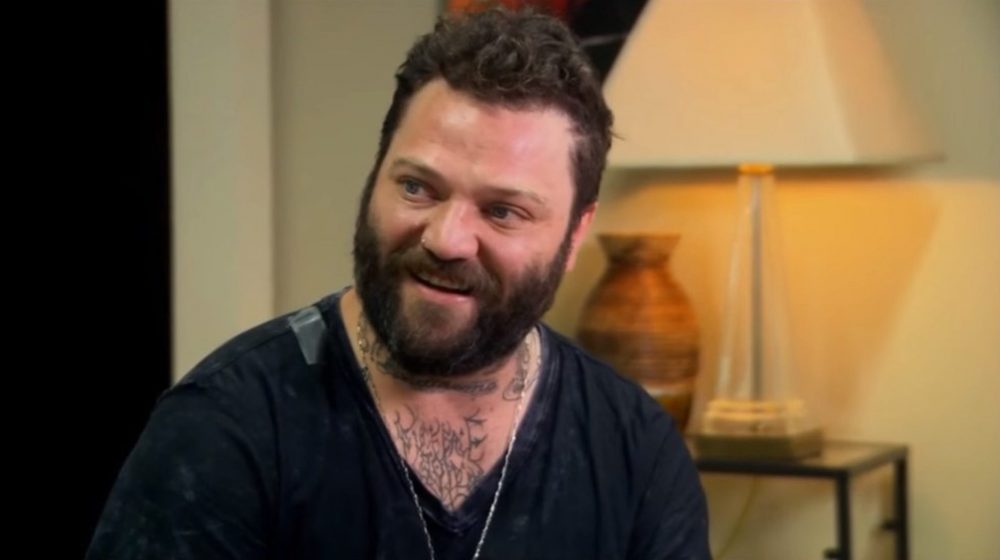 He feels a lot better now. He had a bad night. He's embarrassed by it. He's mad at himself for being stupid.

Now he just wants to pick up the pieces and move forward for himself and for his family.

The first thing he said after his arrest was that the most important thing in his life was his son Phoenix.
Well, it sounds like Bam certainly sounds serious about getting clean and sorting his life out for his family. Let's hope he can stay on the straight and narrow this year. We're rooting for you buddy.
For more Bam Margera, check out the story about when he got so drunk he ended up getting raped. Terrible.