It seemed like Bam Margera had his life back on track the last time we heard from him – he was skating in the relative anonymity of Barcelona, losing weight and not looking like the absolute trainwreck that we're used to seeing.
Featured Image VIA
This was positive news, although it seems as though it hasn't lasted too long as TMZ are reporting that he's fallen off the wagon and was recently arrested for a DUI, and it sounds like the circumstances of it were completely stupid as well which doesn't make the situation much better. Here's what they had to say:
We're told Bam drove past CHP officers who were in the middle of stopping someone else, and when he slowed down, cops saw him on his phone, and told him to pull over. When the officers spoke to the "Jackass" star, we're told they detected a strong scent of alcohol.

Cops gave him a field sobriety test, and he took a breathalyzer before they booked him for DUI. His bail was set at $15k — about $10k more than usual — but he was eventually released around 2:30 PM on his own recognizance.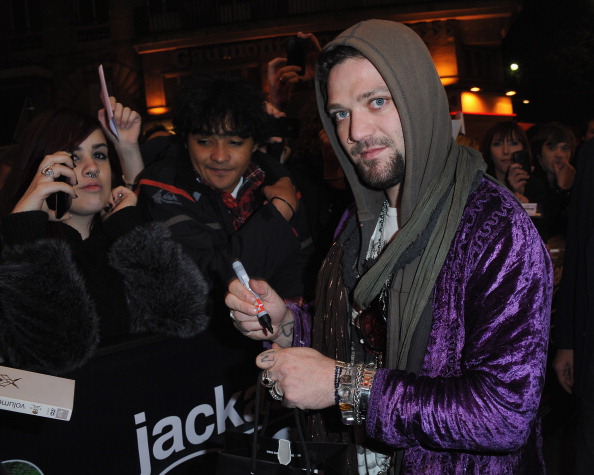 So basically Bam didn't even need to get stopped and probably could have drove straight through, but instead chose to play around with his phone whilst he was driving in full view of the police so they had no choice but to pull him. Smart move.
In any case, this isn't a good look for Bam after his alleged sobriety and especially considering his best friend Ryan Dunne died in a drink driving accident back in 2011 and he and his wife just had a kid. Let's hope he knocks this on the head before it becomes any more of a problem and he starts reverting to his old habits. Nobody wants that to happen.