An actual bag of Lay's Potato Crisps Chips costs about $4 USD in the States. So what if I were to tell you that for just $1,796 more, you could buy a trendy Lay's x Balenciaga Potato Chip Bag Clutch? Bargain of the century, right?
Yep that's what these fashion frauds came up with at their 'Mud Show' presentation in Paris this week, unveiling a collaboration with the Frito-Lay brand Lay's, crafted by Spanish artist Santiago Sierra and going for $1,800: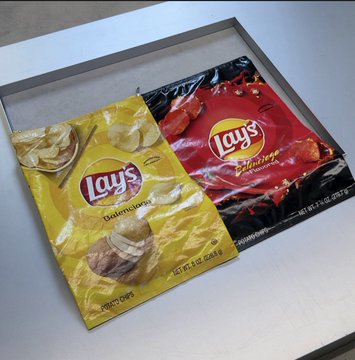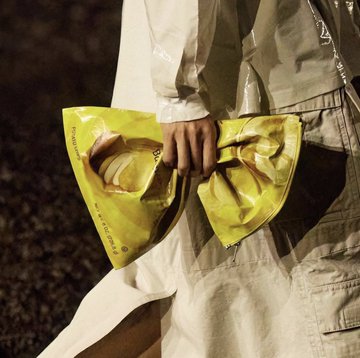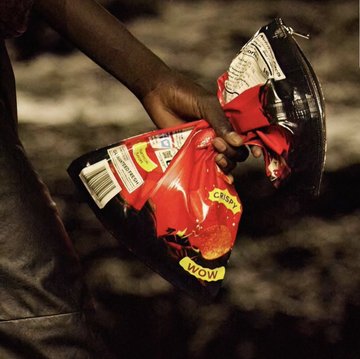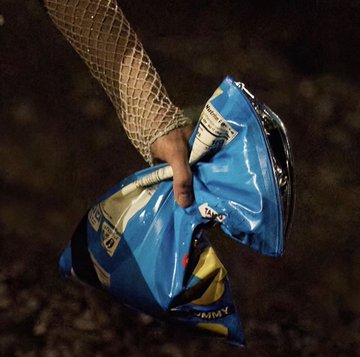 Sadly there are no actual crisps included in the bag, but it is made of real leather so worth every cent obviously. You would hope any fashionista/hipster who would spend $1,800 on one of these bags would only do so to be ironic, but it's still so cringey and stupid. Why Lay's of all brands, anyway? How about a Monster Munch bag? Or a Space Raiders bag? Do they even have those over in America?
Would actually be interested to know how something like a Balenciaga x Lays partnership even comes about? Who approached who? Who pays who for the publicity? I mean I guess it worked because idiots like me are blogging about it, but surely they can't expect too many of these to actually be sold, right? Unless I'm seriously underestimating the demand for this kind of thing…
View this post on Instagram
Ah fashion, I will never understand you. Anyone know if these bags match with Machine Gun Kelly's 'genderless' nail polish?