The Great British Back Off judge Paul Hollywood has sent out a heartfelt apology after a throwback picture of him dressed up as a Nazi has emerged.
Featured Image VIA 
The picture was first revealed yesterday showing him in a World War Two outfit, including a swastika armband. The 51-year-old said the pictures were from 2003 when he went to a New Year's Eve party dressed as one of the characters from the WW2 comedy series 'Allo 'Allo.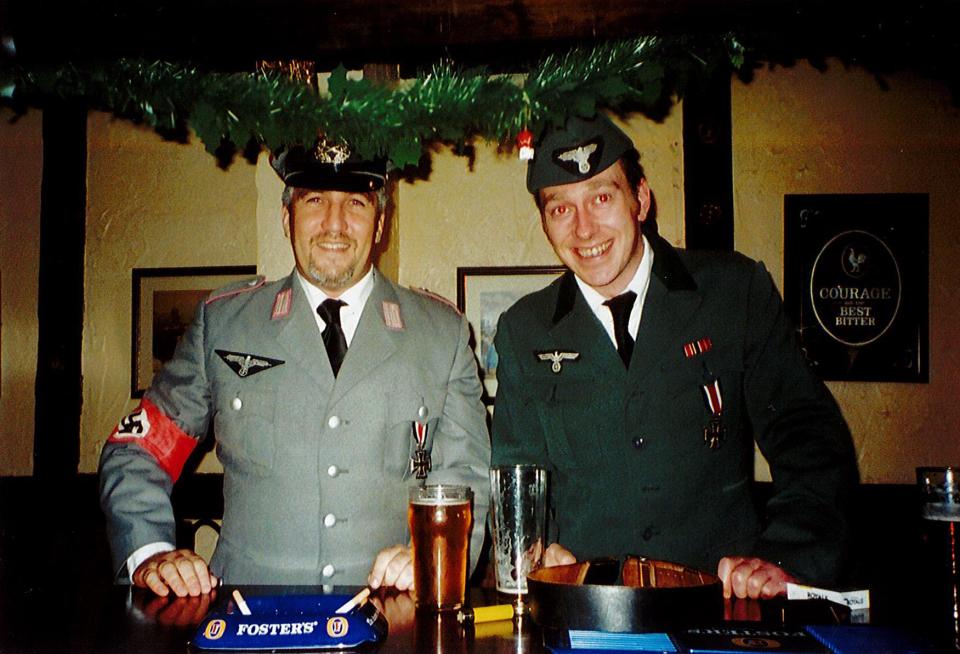 Since the photos have emerged, Paul issued the following statement:
I am absolutely devastated if this caused offence to anyone.

Everyone who knows me knows I am incredibly proud of the efforts of those, including my own grandfather, who fought against the Nazis during the war.
It's a far cry from his squeaky clean image on The Great British Bake Off. At least he's said his apology and has hopefully learned his lesson – under no circumstances is it a good idea to dress up in a full Nazi costume, no matter what the context. I don't think anyone's ever forgotten the whole Prince Harry debacle.