We were all a saddened/slightly creeped out to hear the story of Thomas Weir earlier this week, as he sought desperately to leave £20,000 in his will to a Babestation model that he spoke to after having his right leg amputated due to complications with diabetes after she had helped him through a really tough time via the sex line.
Images VIA
50 year Thomas feared he didn't have long left and so decided to track Laura Jones down via the internet and it's literally taken only about 24 hours for her to come forward and release a response to his act of kindness. Here's what she had to say: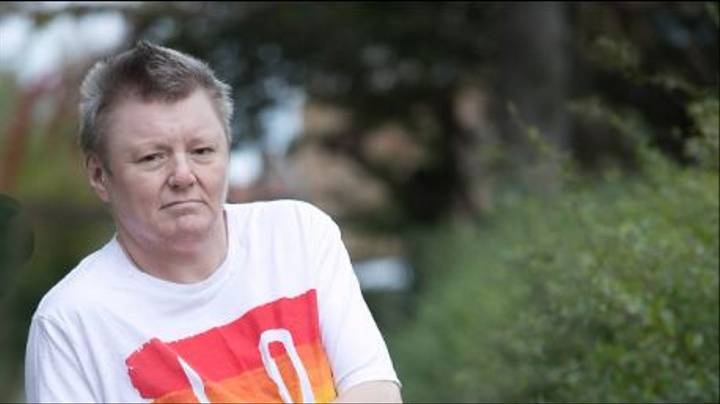 The Babestation guys contacted my boss because I worked for Playboy.

I was completely shocked. It doesn't feel real. I've done that life… I have children now. It feels weird, it's the sort of thing that happens to other people but not me.

I need to talk to him and remember his voice to say thank you and then 'really…are you sure'?

I remember the name…but it's voices, so I need to remember his voice and what we chatted about.

This is about six years ago.

You read about it in the paper all the time but never expect it to be you. It must be like when you win the lottery and you're like 'really?'

I'm not sure I want to take it off him. Does he need it? He doesn't sound very well, bless him.

But I need to talk to him and have a catch up. It makes me feel really nice that he enjoyed talking to me as a person.

As soon as I'll talk to him I'll remember him because we must have got on so well. I don't want him to be lonely.
Well there you go. I suppose some people might criticise Laura for taking the money off Thomas, but it sounds like he really wants to give it to her – he said all his nephew and nieces live abroad and are doing so well they don't need it and he has no children himself – so what's the harm in that?
I guess it's a pretty great story that sometimes even when you're doing scutty sex work jobs that nobody really wants that you can touch someone like this and change both of your lives for the better. Heartwarming.
For more of the same, check out this story about a Babestation model that owes money and isn't being quite as smart about it. They can't have all the luck.