It was pretty crazy earlier this year when we heard that Grimes had started dating American tech entrepreneur Elon Musk, but it turns out the whole saga is only at the beginning points of its weirdness as the story contained in this article confirms.
Featured Image VIA
It concerns American rapper/singer Azealia Banks who travelled to LA recently to meet up with Grimes to try and work on some tracks together. Unfortunately for her, the whole trip turned into somewhat of a disaster when Grimes failed to show up for the scheduled studio session and instead ended up being held hostage in Elon Musk's house for a few days.
She detailed what was going on in her Instagram story, which was handily screenshotted by a bunch of people who wanted to share it. Cheers guys:
https://twitter.com/bvrnrubber/status/1029003423688151040?ref_src=twsrc%5Etfw%7Ctwcamp%5Etweetembed%7Ctwterm%5E1029003423688151040&ref_url=https%3A%2F%2Fwww.stereogum.com%2F2009985%2Felon-musk-azealia-banks-grimes%2Fwheres-the-beef%2F
Just when you think it doesn't get crazier than Elon vs. the shorts, you find out about the Azealia Banks Vs. Grimes/Elon craziness and realize THERE COULD BE SO MANY MORE LEVELS OF CRAZY TO GO.$TSLA pic.twitter.com/A5YEqwXbP1

— Jeremy C. Owens (@jowens510) August 13, 2018
I mean what the hell is going on here? I can kinda figure out that Azealia Banks was begged by Grimes to go and work with her but when she turned up they were both just on drugs tripping out the whole time and wouldn't let her leave the house. And she really, really hates both of them – especially Elon Musk – because of this and does not hold back with her insults as a result.
It's a completely bizarre situation and one that is only exasperated by the statement that Banks made to Business Insider in which she elaborates on what has happened:
They bring me out there on the premise that we would hang and make music.

But his dumbass kept tweeting and tucked his dick in between his ass cheeks once shit hit the fan.

I saw him in the kitchen tucking his tail in between his legs scrounging for investors to cover his ass after that tweet.

He was stressed and red in the face.

He's not cute at all in person.

I could run Tesla better than he does.

They're so pitiful. And it's honestly stupid of them to think another performative 'angry/crazy black girl hit piece' will do anything to bring me down.
Again, that's just a really bizarre all over the place train of thought really isn't it? Almost like Azealia Banks herself was on drugs?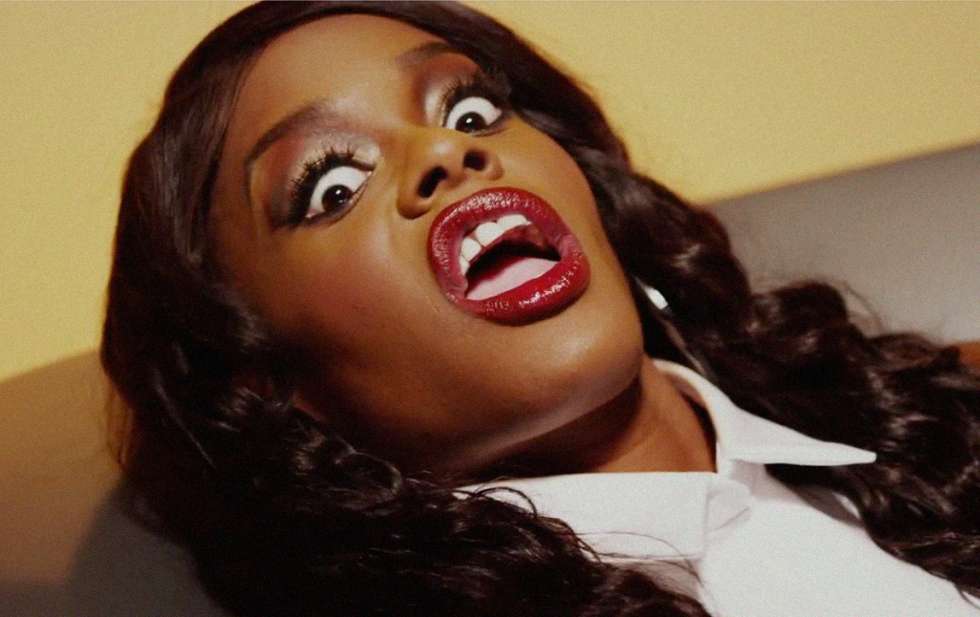 Just kidding but it is really weird that she should go off about all this stuff so publicly for everyone to see. Celebrities tend to keep their crap under wraps.
Of course, the situation became even stranger when a Tesla employee sought to comment on it:
Elon has never even met Ms. Banks or communicated with her in any way.
Lol. Sure he hasn't. Doesn't really clarify what the hell is going on any further though does it? Doubt that this is going to be the last of what we hear over this beef and to be honest I'm eager to see where it's going because I definitely think it's only going to get stranger before it gets resolved – probably with some kind of creepy threesome between the three of them. You heard it here first.
For more of the same, check out this old review we did of her playing live. What a time.