This image caught on Google Street View in Leith, Edinburgh sparked a massive police investigation, only it turned out the two men in the shot were two mechanics taking us all for a ride.
They knew that Google's camera car was in the area so staged the fake murder as the car passed by them on Giles Street.
They actually forgot all about it until several months later when someone saw the footage and spread it around online as an apparent murder.
Well done dudes – you got us.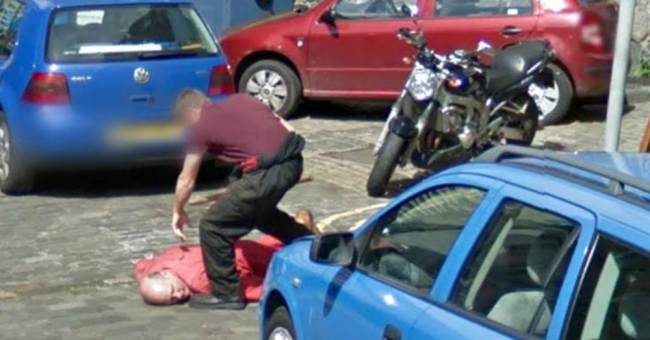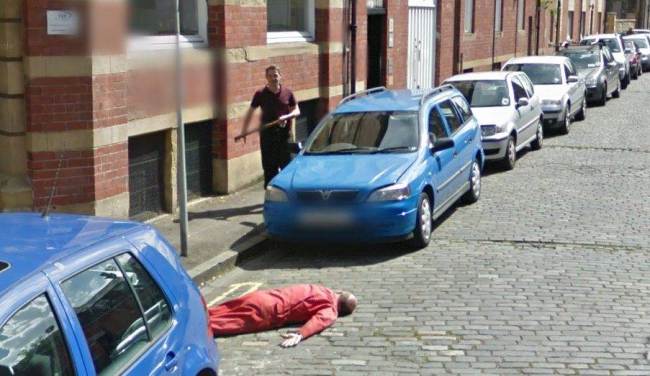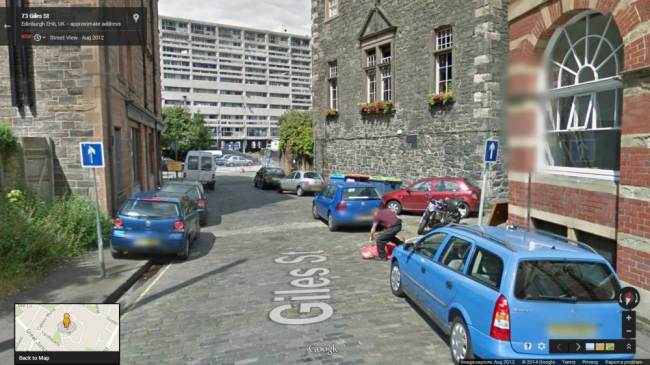 ☛ More Google: 46 Amazing Images Captured On Google Street View