Having recently signed up with a couple of Russian social networking sites I brought to you 'Awesome Photos From Russia With Love – Social Network Edition #1'. I thought I'd found all there was to find down that strange alley, but I was wrong. Russia is massive I suppose, so the potential number of weird folks is massive. Here's another selection of pretty bonkers profile pics from social networking and dating sites throughout Russia and Eastern Europe.
Don't thank me, it's my pleasure. We'll start with a simple photo of a simple lady simply eating fruit cocktail and wielding a weapon. Normal standard stuff really.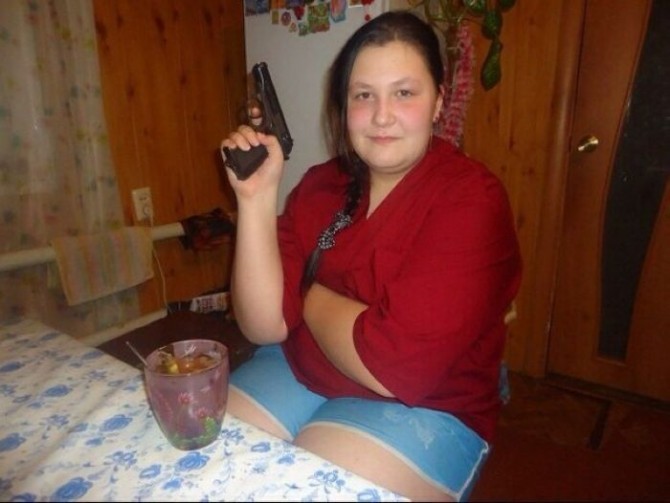 This won't be the last picture you see today where gender is unclear…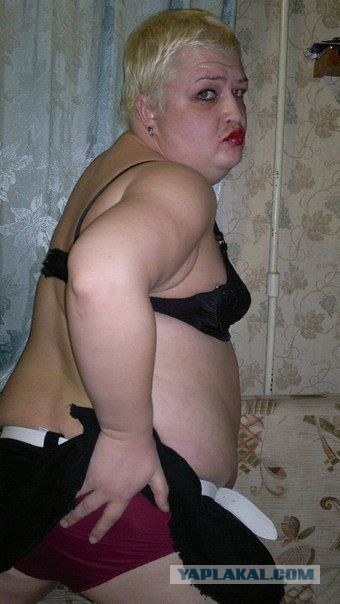 I don't know why she looks so cross? If I was stood next to a curtain that immaculate I would be jumping for joy.
She looks a little bit like Rod Stewart don't you think? Not in a bad way of course.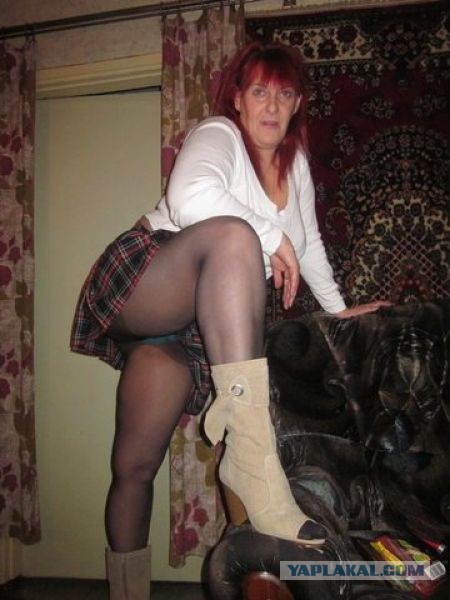 Yeah, that's right. He's hanging out in the woods and he's got a hatchet. That looks like an SS style tattoo. This guy scares me.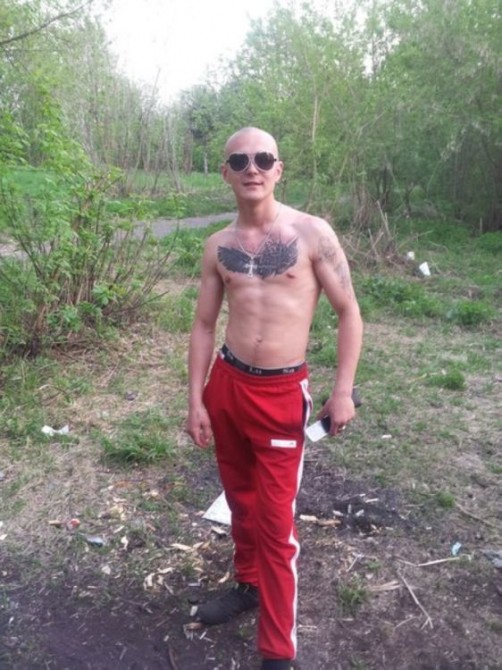 Hurray! It's our first wall carpet of the episode. So at first glance it's just a girl showing off her incredulously big mouth. Then you ask yourself "what's going on with her hair?" After that your eyes shift to the right and down and you start asking if that's a dead otter or something?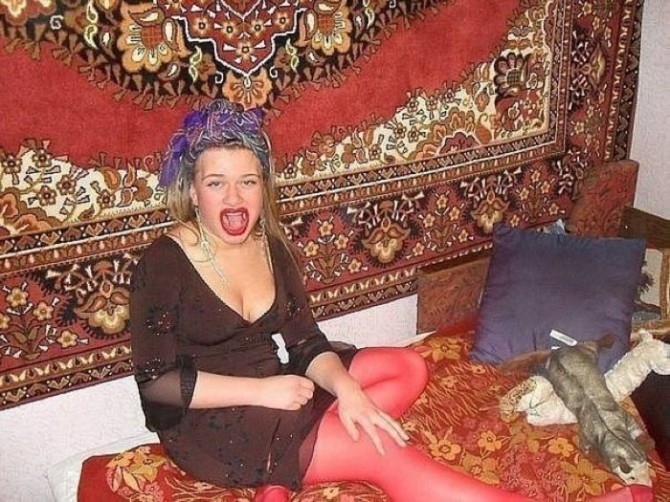 ☛ More: Awesome Photos From Russia With Love #5