Yup. We're back. On today's rosta we've got quite a few completely ridiculous wedding photos; I don't know what the opposite of "classy" is but that's what they are. Update: I just looked up what the opposite of "classy" is, one of the suggestions was "inelegant" and I think that's probably too mild a word as you'll soon see.
This edition also features a holy astronaut suit and various fashion mysteries so it should be a good one. If you mix holy men with outer space I'm always going to be pretty happy.
This snap was posted on a Russian media site this week. It was taken at a food stall in a train station. For some reason I've lost my appetite.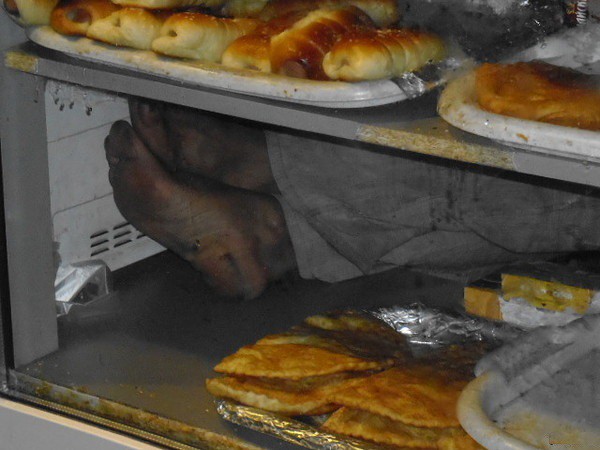 Hair is free, clothes are expensive. Here's the answer to your tiny pay packet: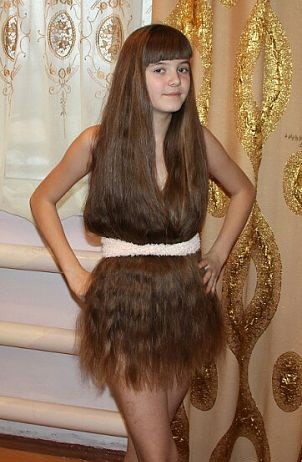 Here's another Russian police gent taking his role and uniform very seriously.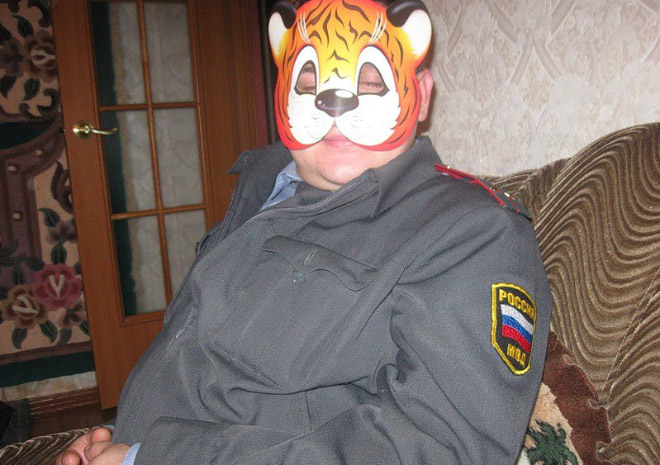 Below is the first of our massively inelegant wedding photos. Mr Bear having a little snoozy time. Aw… cute.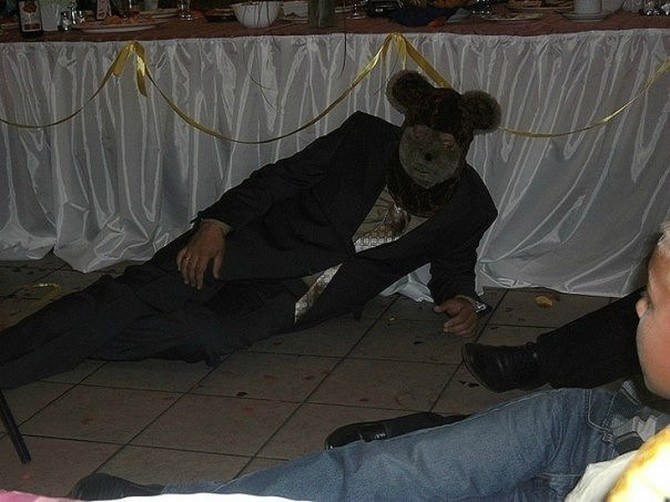 I like to imagine that the lady below was given this head scarf by a cantankerous grandson. On the other hand it would just be pretty cool if she was a massive toker.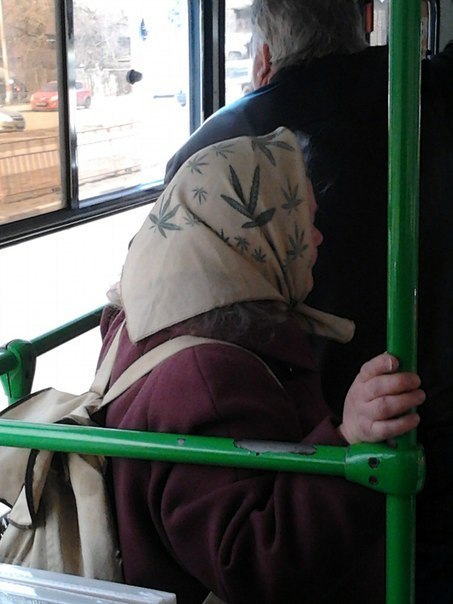 Next up a nice little montage of snow taking the Micky out of Stalin. You'd probably get shot if you were a human messing with the statues, but snow gets off Scott free.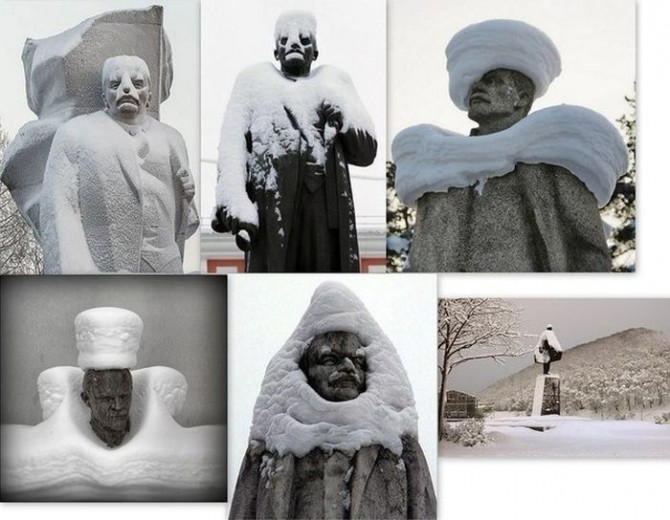 ☛ Next: 7 Disturbing Facts About The Sochi 2014 Winter Games