Welcome dear friends to part 16 of Awesome Photos From Russia With Love. This week's practical guide to Russian life includes cheap home maintenance, low budget children's park memorabilia and some prime dating website photos to clear your pipes.
So first up, let's see some cheap home improvements. What do you do if the front of your house looks like crap but you haven't got enough money for repairs and vodka? Simple, you just get a painting of a decent house painted on a bit of tarpaulin and nail it to the front of your house. Easy peasy, and just look at the professional quality of the finish…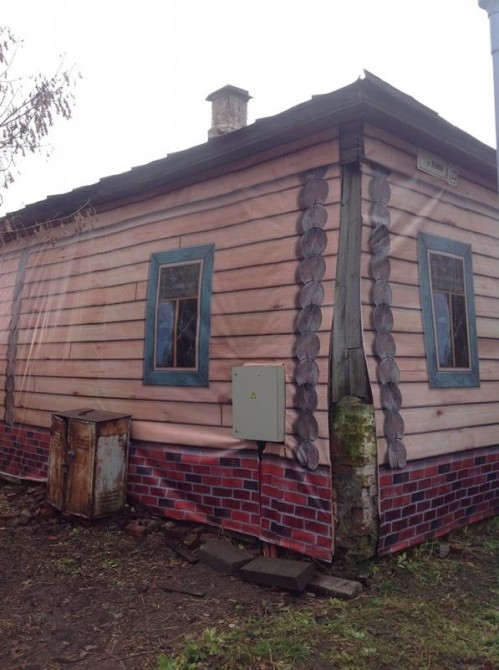 Here's a nice before and after contrast, one side looks like a war zone and the other looks like a war memorial. Winner: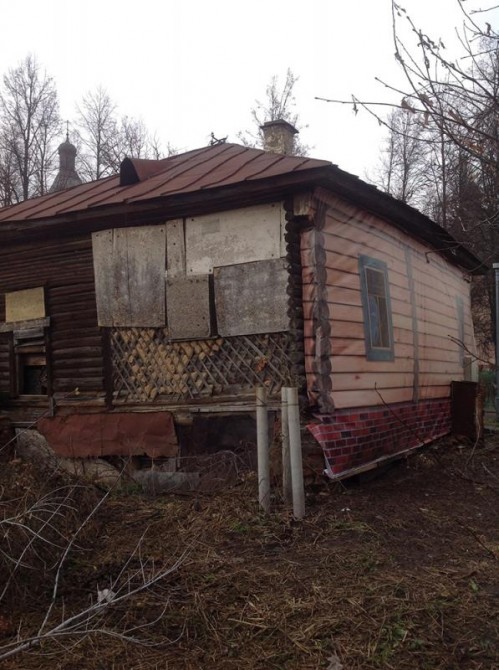 If you've got a touch more cash to play with you could stick the tarp to a board for added depth perception.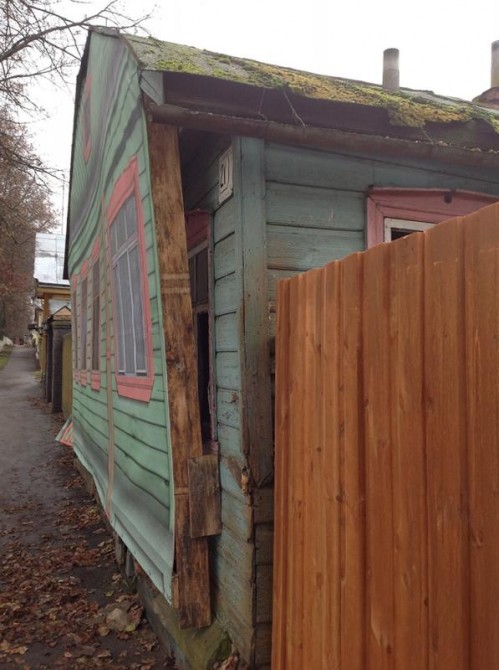 And if you're really tight on cash, get a cat painted on too. It won't cost a penny more and there's no need to splash out on cat food.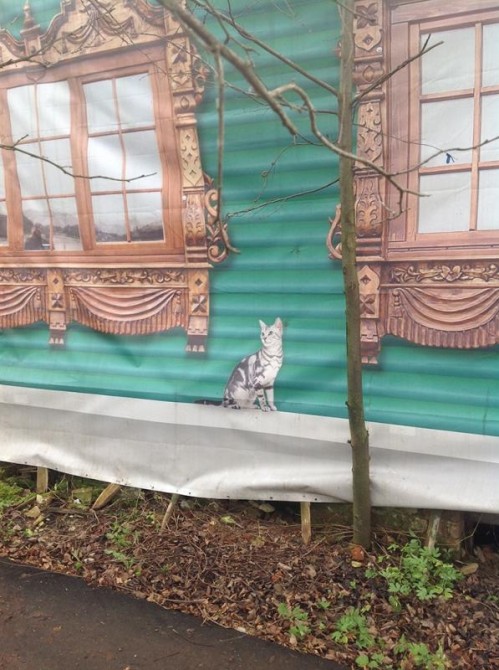 Extreme Home Makeover can go to hell, and so can that bloody Sweeney with her 60 minute makeover show. They suck, this is the simplest solution and if it starts to look tatty, you just buy a new sheet. You want a different coloured house or a different pet? No problem, just get a new one.
 ☛ Up Next: VIDEO: Russian Gangsters Shoot Man In The Face On Subway