Avocados are surely the great food story of the 2010s – at the turn of the decade it was almost impossible to get one anywhere and now you can't go into the supermarket without falling over them really. They've well and truly arrived and it looks like they're here to stay.
Images VIA
So it'll probably come as no real surprise that some wankers over in California have decided to make an expensive new fusion food item out of them, melding avocados with chocolate to create chocolate avocados. It's called California Avocado (duh) and is made by Compartes and costs $10 for a bar.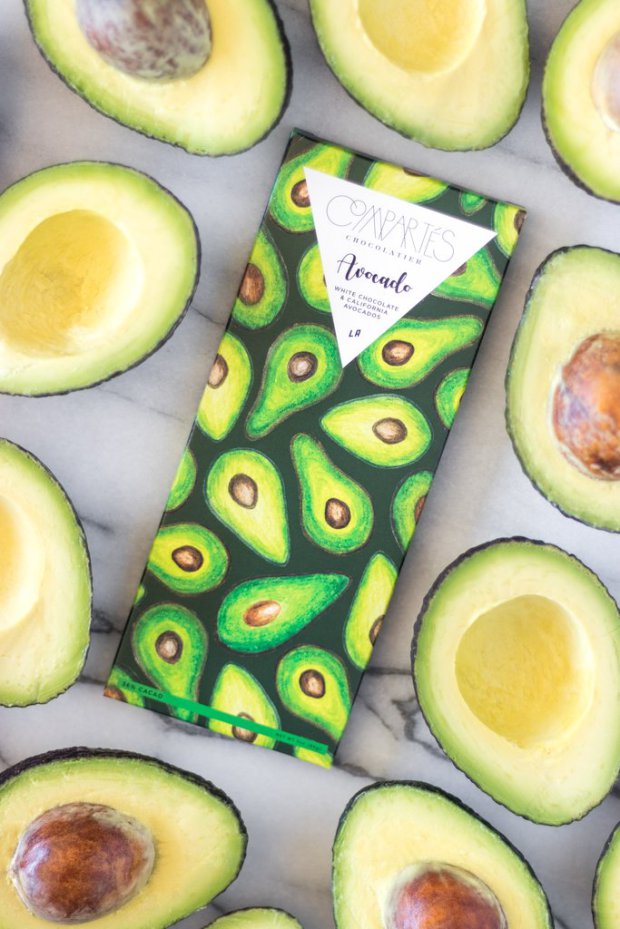 For that price it had better be fucking awesome and taste like nothing I've ever experienced before. I doubt that's going to be the case though really – it'll probably just taste like chocolate crossed with avocadoes which sounds fucking gross. Not splashing out for this, no thanks.
If you're not a fan of avocados, you're not the only one – check out all these reasons why they completely and utterly suck. We're not all convinced.