The World Cup has been mostly great so far, and of course it's always better when you've got a team from your own country to root for.
Featured Image VIA
But what if your team didn't qualify or has already been knocked out of the competition? How do you pick another country to support if you have no real connection to any of them?
Here's a new way to decide – by dick size:
(Via ForHims)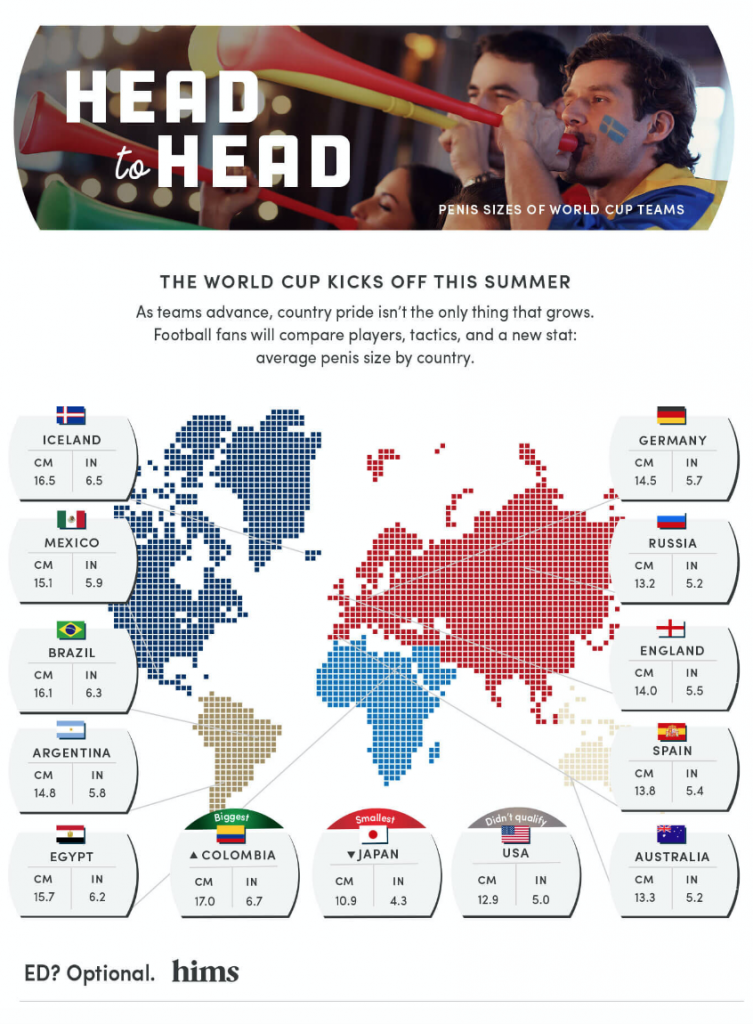 Looks like they've got some massive schlongs over in Colombia. And how about countries like Iceland and Denmark coming in with bigger cocks than the African countries? I reckon Nigeria and Senegal are going to demand a recount on that one.
England the definition of average? That seems pretty apt. Still at least we're bigger than the French. Which is more than can be said for Japan or South Korea. Yikes.
For our rundown of the top 5 penis injuries suffered by men, click HERE.