Bruce Cook, who owns Kactus Point Charolais near Kerang, Australia, built a hay bale sculpture of two cows shagging on Good Friday, and is particularly proud of his creation. In fact he's so proud of it that he's refused to take it down after police told him he could be charged with 'publishing pornographic images', which is a ridiculous threat really so good for him for not backing down.
Apparently the police were sent round after several complaints that the bales of hay having sex was offensive, and Bruce has responded by saying he's actually going to light up his creation so that people can see it at night too. Respect mate.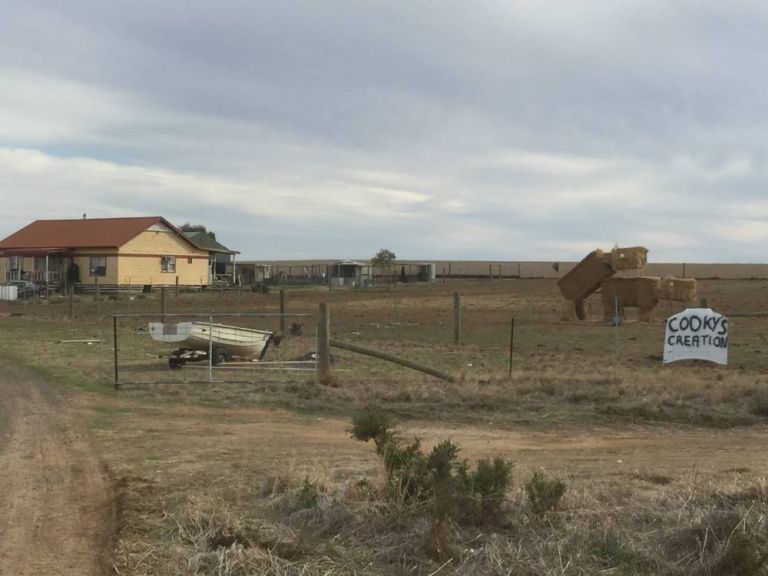 Images VIA
Bruce told NT News:
I couldn't believe it. How could anyone be offended by something that happens out in the paddocks for real every day of the week? They have picked on the wrong person. I don't care what they threaten me with. The sculpture stays.
YES Bruce. Damn fucking right it stays. We need more people like Bruce in the world. People who aren't just going to take down their hay sculptures of two cows having sex because the police told them to. People who aren't just going to bow down and apologise because someone found their sculpture made out of hay 'offensive'. Definitely a small victory against all the politically correct bullshit we're forced to adhere to these days.