Former Melbourne Victory midfielder Josh Hope has retired from professional football at just 22 due to anxiety caused by being trolled and abused online.
Featured Image VIA
Hope revealed on Instagram that he had fallen out of love with the game and had decided to call it a wrap on his career:
Football has been such a big part of my life ever since I can remember. But it's time for me to call it in, for now….it isn't all smooth sailing and I just wonna put my experiences out there so that if anyone ever feels like they are the only one! Ya not! You aren't alone!!

The anxiety that comes with this shit is crazy, I never thought it would get to the point it did. I kept pretty quiet about it for a long time but I started to see it creep into my day to day life. And at the end of the day it made me not enjoy my football.. at all.

Critics come with all sports and only the strong survive, (so they say) but some of the shit is relentless.

I was so over being treated like just a 'player'. We aren't just someone you see on the TV screen, we are people no different to anyone else.

It didn't just stop after the final whistle, it's a constant battle with people who are supposedly meant to be supporting you. Some of the things I would see not only regarding myself but others was nothing less than abuse. And I'm not talking Football related!

Of course there's going to be clueless people saying the first thing that pops into their head. But when it gets personal, to the colour of their skin, to how they talk, to a haircut. I get it, it's a cruel world but geez if that's how it's going to be I don't want to be a part of it.
Can't believe this kid is throwing away a career playing football just because people are mean to him online. Here's a thought – why doesn't he just stay offline? I know it's hard to stay off social media at 22 years of age but still – he's basically chosen his smartphone over a professional footballing career!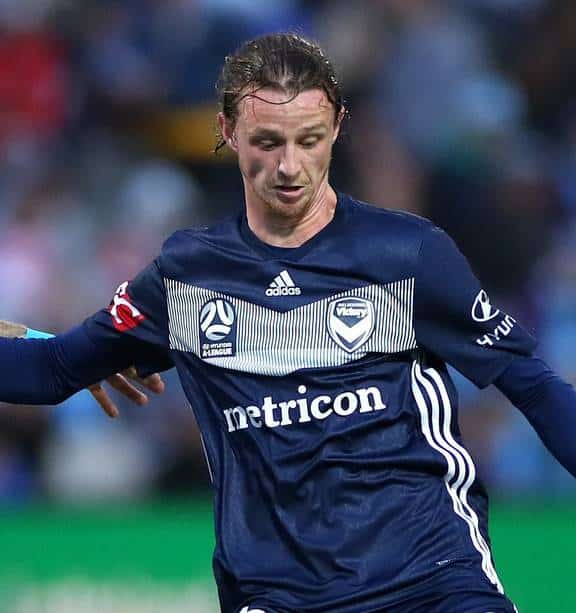 At the end of the day though it's his choice and I'm sure he weighed up the pros and cons and made what he believes is the best decision for himself. Question is – does Josh Hope think getting a job in the real world is going to be better than being a well-paid pro athlete? Strangers online making fun of your ponytail or footballing skills is one thing, having to work a 9-5 cube job while counting down the minutes all day is quite another. No one cheering you, no women throwing themselves at you, no young fans idolising you. On the plus side – no one cares enough about you to get on social media and take the piss out of you, so I guess that's what he's been looking for.
Overall, bit of a soft move IMO. Like I said, why not stay off the internet or block the trolls or just accept it as part of the game like so many other pro athletes do. Throwing away your career over cyberbullies just seems like a bit of an overreaction to me, but hey, whatever makes you happy.
For the time Arnold Schwarzenegger demolished a troll who called him a 'snowflake' on Facebook, click HERE. That's how you do it!