When you think of Christmas food, you normally think of turkey, pigs in blankets, yorkshire puddings, sprouts and chocolate eclairs right?
Images VIA
Yeah, I don't think of chocolate eclairs either but apparently they're a Christmas item and Asda have gone all out on them in a big way this festive season, offering a giant footlong version of one for you to chomp down on this year. Looks pretty good, right?
The eclair only costs £5 which has to be one of the bargains of the year, if not the century, and it comes in with the following statistics – it's a foot long (or 12 inches) making it as big as a Subway. This also means it's three times as big as your regular Asda eclair and twice as high, which technically makes it six times better but I reckon it's probably even more awesome than that.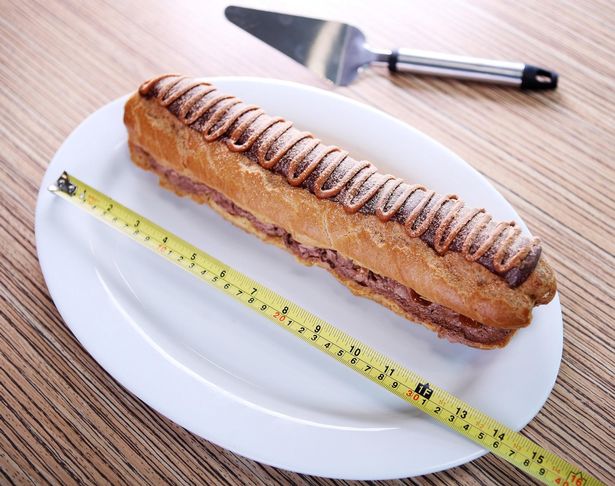 If you're worried about the particulars of the eclair then here you go: it's made from airy choux pastry, whipped cream and fluffy Belgian chocolate mousse and then topped off with a chocolate fondant and a sticky caramel sauce. You can't believe that that isn't going to taste good.
There's only one down side to this super eclair and that is that you actually have to go into the store in person to order it and can't get it delivered direct to your door, but if you're not a hermit then this isn't going to be that much of a problem for you I don't think. It'll be available from December 14th, so don't head off to pick it up too soon otherwise you'll be disappointed.
For more of the same, check out Morrisons selling a 4.5 litre bottle of Jim Beam whiskey this Christmas. The perfect gift.