Everyone pretty much knows what they're going to be eating when it comes time for Christmas dinner over the Xmas period, but what about the all important dessert?
Featured Image VIA 
Christmas pudding is fine I suppose, but whilst the main course game has been upped considerably in recent years, I'm still kinda sceptical about some of the offerings that you get post dinner. Asda look like they might have me covered thought with the Baileys Chocolate Yule Log which they're selling for just a fiver this year.
It certainly sounds like it could do a job with the press release describing it as: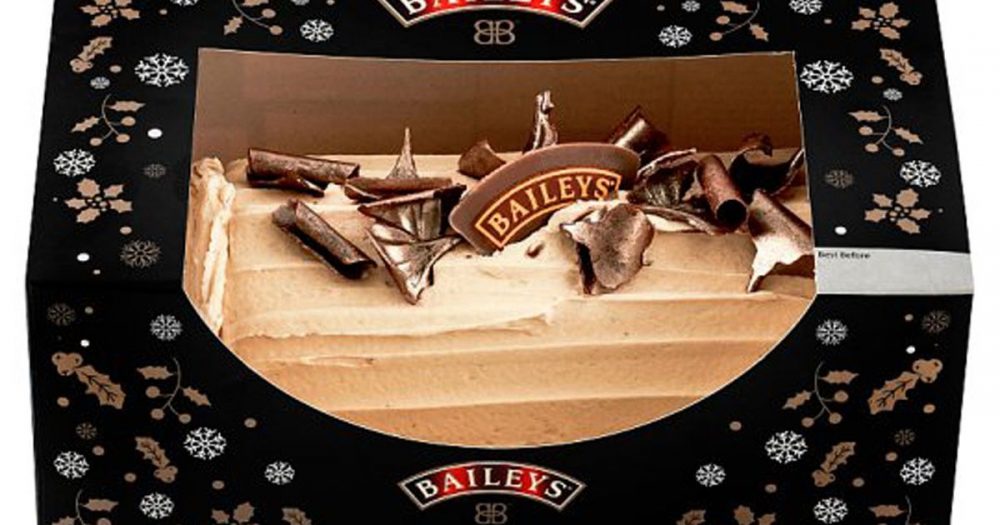 A soft chocolate sponge, rolled with a chocolate flavour frosting and coated with milk chocolate, 'masked' with a Baileys frosting and finished with bronze chocolate curls and a chocolate plaque.
Well that does sound delicious doesn't it? The best part about it is that it does contain alcohol and will have the same effect, so after you've finished eating it you'll probably be kinda hammered and ready for that game of Monopoly or Trivial Pursuit or whatever else you do on Christmas Day.
In case you're wondering yeah, you will have to be 18 to buy it because of that and the cake will serve around 8 people. But if you're stuffing your face on Christmas Day then you can probably polish it off between four of you. Easy.
For more of the same, check out Tesco selling a litre of Bailey's for just £12. Legit.