Easter is a special time of year that doesn't really make any sense, but nobody is going to pass up the opportunity to eat loads of chocolate in the shape of gigantic eggs are they?
Featured Image VIA
This year though, Asda have decided to shake things up a bit with the composition of their eggs by releasing one that's going to be made solely of cheese. The Cheester Egg (see what they did there?) will consist of 172g of cheese and come packaged with some crackers and chutney. That's an absolutely delicious game changer right there.
Asda's head of cheese (yes that is a real job and it sounds completely awesome) Jo Miller said the following about the egg: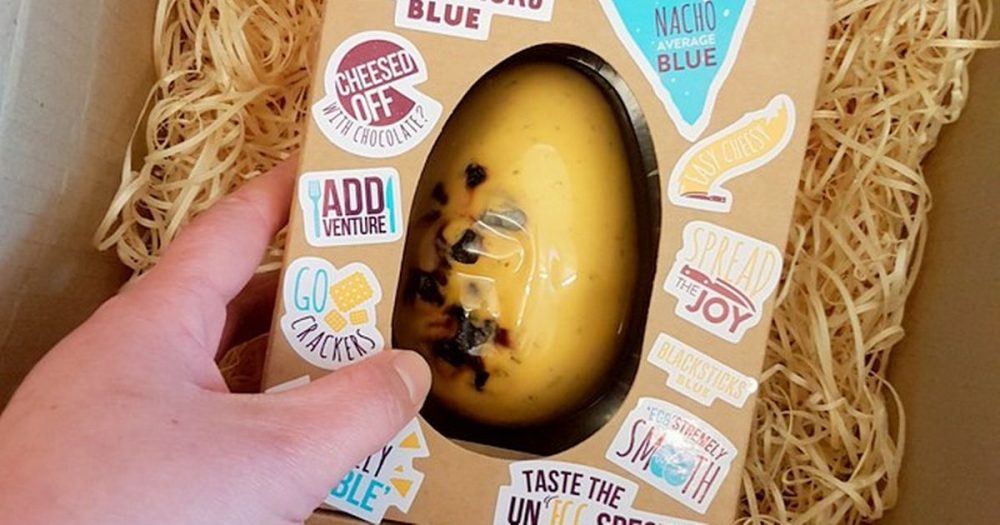 We're so excited to launch the Cheester Egg.

Following the incredible response to our Christmas cheese advent calendar, the Cheester Egg was the obvious next step to show our customers that we're constantly listening and ensuring there's something for everyone at Asda this Easter.
Yeah, pretty sure that that cheese egg fits that description – except for those pesky vegans of course. The egg is available from March 16th and I'm not sure how much it's going to cost, but I'm hoping that it's not going to break the bank because I'll probably want to pick up at least a couple of them.
For more cheese, check out this study that says people who eat a lot of cheese are thinner and healthier. Awesome.