Back in high school, if ever you got a hickey it was usually because a girl wanted to mark her territory and warn everyone off of you, but you would still be secretly stoked on it because it meant that everyone knew you were getting some.
Featured Image VIA 
However, as 'cool' as hickeys were, I think that you only ever really needed one at any given time. Not sure why the guy in this article thought it was a good idea to go and get 20, but it sounds like he was a bit worse for wear anyway.
The guy in question is 18-year-old Micah Musser from Louisville, Kentucky and he was found by police at around 9:00am in an abandoned bar building with a bunch of underage children. There were several empty bottles of alcohol around them and they were all said to be pretty wasted, with Musser lying on the floor with them. Probably getting loads of hickeys, judging by his mugshot.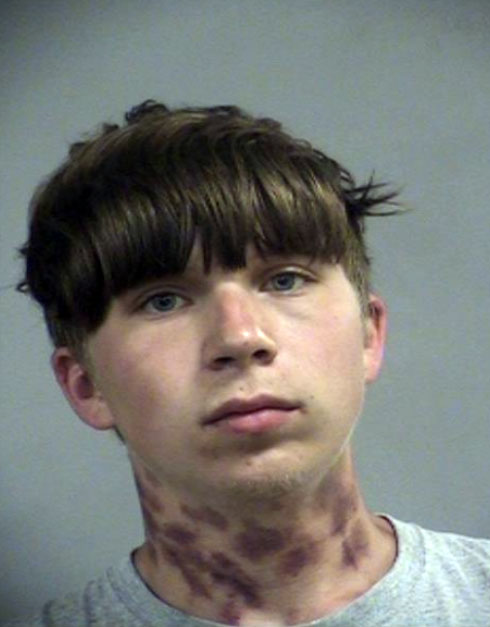 Musser was charged with criminal trespassing and engaging in unlawful transactions with a minor. No word on just who was giving him the hickeys – or if everyone there was giving him the hickeys – but it seems unlikely that he'll ever be able to live this one down in his town, with his family or anytime he has a job interview and somebody googles him and sees that picture. It's just too ridiculous.
For more hickeys, check out some of the worst sexual injuries people have ever suffered. Ouch.