A woman by the name of D'nise Bluchevich who calls herself  the "best prostitute in all of Pennsylvania, if not the galaxy" just got some A+ revenge on the cops who arrested her the other week.
Featured Image VIA
She's out to expose the PA police force as hypocrites, as she's seen most of them as clients over the years and she has the proof to back it up.
D'nise said:
I have pictures of po-po's pee-pees in my flip-phone, and I put that shit all up in the internets and everything.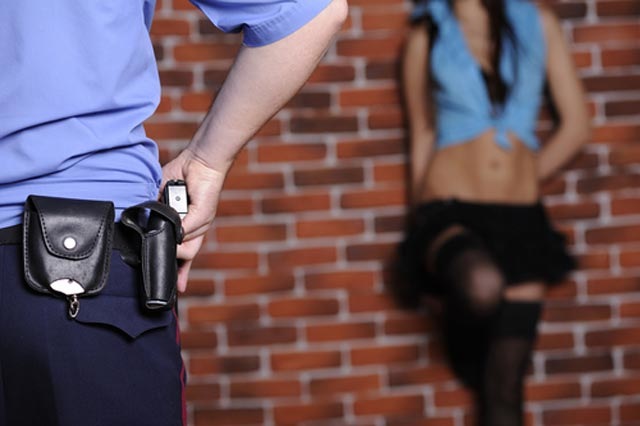 Image VIA
Solidly put. D'nise is referring to a site called NEPAPoliceDicks.com which she created on April 10 and is refusing to take down until all charges are dropped. Have to say that's the kind of cocky move you'd expect from someone who calls themselves the greatest prostitute in Pennsylvania and maybe even the galaxy. Someone like that is getting her revenge one way or another and there's nothing you can do about it. Well, except maybe get her into more trouble for starting that website and then sticking her in prison. Still though – HYPOCRITES.
You know who definitely isn't the best prostitute in the galaxy though? The one that scrubbed her client's face off and forced him to dance in her underwear.