It's been a hot minute since we've heard about anything in the Armie Hammer weirdo saga that was dominating the headlines earlier this year, but a massive profile of Hammer and his family just dropped on Vanity Fair and is well worth reading if you have 15 minutes to spare.
Featured Image VIA 
The article features interviews with Hammer's ex girlfriends Paige Lorenze and Courtney Vucekovich and compares his family to that of the Roy family in HBO's hit TV show 'Succession', but one of the main takeouts comes from a family friend who said that his ex wife Elizabeth Chambers has recently been comparing him to notorious serial killer Ted Bundy. Here's what they had to say: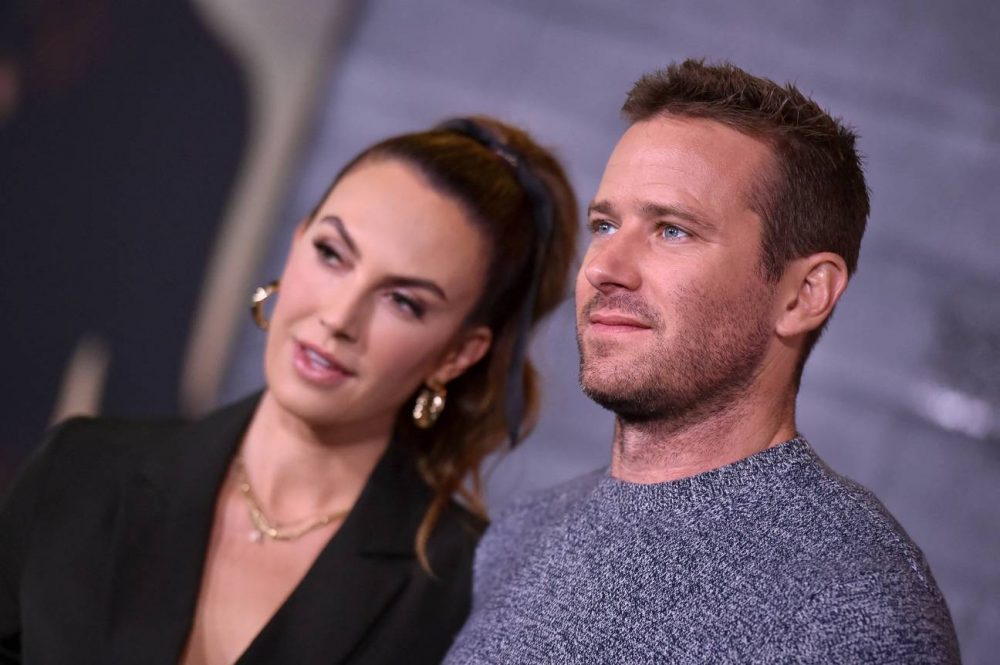 I want to tell her to be careful. I hope she can just get off [the Cayman Islands] soon.

She's been joking to friends that the only thing that makes sense to her, looking back on her marriage since the allegations surfaced, is the Netflix movie starring Zac Efron as Ted Bundy – Extremely Wicked, Shockingly Evil and Vile.

The internet is forever, and it kills her that one day her children will see how brazen their father has been, not only with his casual dating and drug use, but with these deeply disturbing allegations.
I guess it's kind of cool that she can joke about her husband being exposed as some kind of disgustingly creepy and violent wannabe cannibal, but also kind of shocking that she isn't taking it more seriously at this point? I suppose it's a complicated situation to find out the father of your children is a complete psychopath and if you don't laugh about it then you have to cry – and I'm sure she's been doing that a lot too.
This is probably just her attempt at putting on a brave face, but it is slightly worrying. Hope she's doing OK. Don't really care about Hammer as it sounds like he's a deeply depraved individual.
For more of the same, check out everything that has been said about Armie Hammer so far. It's more than slightly worrying.