We had a brief moment of respite from the usual doom and gloom surrounding Trump, Coronavirus and Brexit in the form of Armie Hammer's really strange leaked DMs where he admitted he was a cannibal and liked drinking blood. Wild.
Featured Image VIA
Now, the Hollywood actor has come out to try and explain the situation, in a statement released to Variety magazine of all places. Here's what he had to say: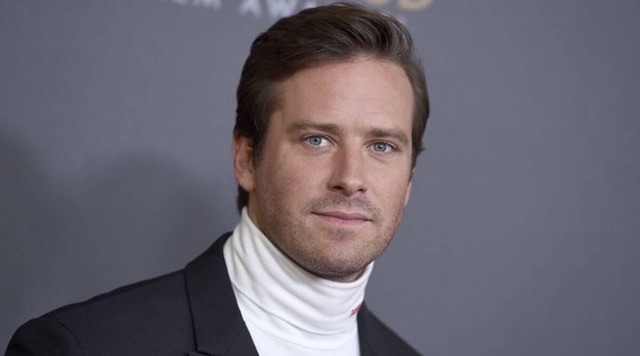 I'm not responding to these bullshit claims but in light of the vicious and spurious online attacks against me, I cannot in good conscience now leave my children for four months to shoot a film in the Dominican Republic.

Lionsgate is supporting me in this and I'm grateful to them for that.
He's referring to the upcoming movie 'Shotgun Wedding' that he was due to film with Jennifer Lopez in the near future there where he talks about a new movie. Don't think anyone's gonna miss that one too much thankfully, although if you were pumped about it then it sounds like there may be a chance it can be rescheduled.
Anyway, I guess it's probably the best course of action for Hammer to refuse to respond to these claims right now. There's no way he can admit to it and play out like what he was saying there was normal and if he straight up denies it then he's probably going to get called out about that as well.
Best to ignore it and hope it goes away, although it seems unlikely anyone will ever forget something as weird as this. Unlucky pal.
For more of the same, check out the full details of the original DMs. Very weird stuff in there.