Normally when we feature supermarket deals that we think look completely sick on this website we're featuring some great bargains from Morrisons or Aldi as they seriously do know how to promote some good, cheap deals, but this time it's the turn of a store that we don't tend to feature too often in the form of Argos. It's a bit more of a luxury item though, so maybe it makes sense that we're going to be more of a luxury retailer for it.
Featured Image VIA
We're of course talking about the huge inflatable hot tub that you can see in the picture above, that's retailing now for a price of just £494.99. Now, that is obviously a lot of money but when you think about the fact that it was once on sale for £1249.99 then you've gotta appreciate that it is a pretty awesome price drop that's made it was more affordable for the population.
You've also gotta consider that it's also really big at 386 x 183 x 71cm and comes complete with 270 bubble jets. Sure, you've gotta spend a load of time pumping/blowing it up and then filling it with water, but I guess once you've done that you just switch it on, dive in and have a completely awesome time for every weekend of the summer.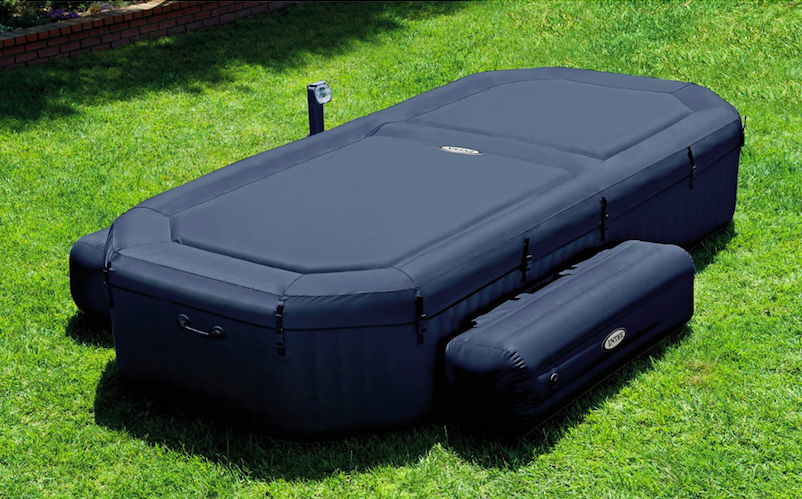 That is until you have to change all the water over and clean it because it's gone all gunky and gross, or you have to get a pool guy in at a very inflated price to sort all that out as well. This always happens with hot tubs – trust me, I've been in a couple bizarrely – so make sure you factor that time/effort/money in when you think about splashing out for one for you and all your buddies this summer. Might not be everything you hoped it would be. Definitely worth considering though.
For more of the same, check out this budget one from Aldi which isn't that much cheaper. Is it as good though? That's for you to decide.