Droid and Iphone apps have reached their logical conclusion. After previous apps help you with pick up lines, restaurant choices, valentines gifts and $ex facts, the New York City Health Department has just released a new app which allows users to find the nearest place to buy condoms.
The app, neatly entitled the NYC Condom Finder, uses GPS to allow you to find the nearest location that stocks the free NYC Condom. That's right, it even directs you to FREE condoms. The city has actually been handing out free condoms since 1971, and the NYC Condom became the first city branded condom in the United States in 2007. There are over 3000 possible venues that give out the NYC Condom, ranging from clubs and restaurants to community centres and health clinics.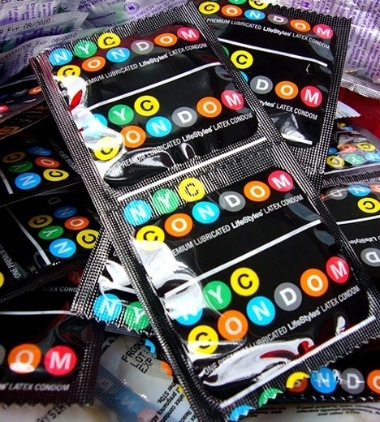 The mentality behind creating the Iphone app was explained by Dr Monica Sweeney, who acts as assistant commissioner to the NYC health department's Bureau of HIV/AIDS Prevention and Control: "When the mind turns towards the heart, as in Valentine's Day, it often ends up turning towards $ex. Then you need our product.'
She continues: 'We want New York City to be the safest city in the world to have $ex. A lot of people come here for that, so we want them to practice safer $ex.'
I have to say, having been in need of a condom a few times myself and owning an iPhone, the app sounds like a great idea. Hopefully it won't be too long until other cities have caught on. Maybe they could even use the app to try and find those 700,000 condoms that went missing last week.