We often see people who are vehemently anti homosexual end up being outed as queer, but for the most part people that campaign against child sexual abuse are genuinely in it for the right reasons and you would come across as an asshole for even questioning them on that, but there's always one.
Images VIA
Case in point, 22 year old New Yorker Joel Davis. Joel was the chairman of  International Campaign to Stop Rape and Gender Violence in Conflict – and also a Nobel Peace Prize nominee if you believe his LinkedIn profile – but it turns out that he was using his position of trust to satisfy his deepest and darkest carnal desires because he was actually a paedophile.
Davis was arrested on Tuesday and admitted to police officers that he had sexually abused at 13 year old boy and kept images of child pornography on his phone. On top of this, he's also been accused of trying to meet up with children as young as two for sexual encounters as well as trying to solicit more child pornography images from an undercover FBI agent.
US Attorney Geoffrey S. Berman said the following about the case: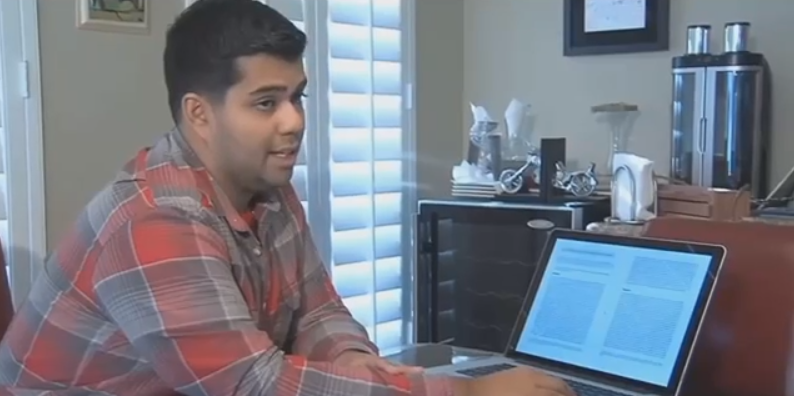 Davis started an organization devoted to stopping sexual violence, while allegedly engaged in the duplicitous behavior of sharing explicit images of infants engaged in sexual activity.

Davis also allegedly solicited an undercover officer – whom he thought to be a willing participant – to send sexually explicit videos of his nine-year-old daughter, and even to set up a sexual encounter between himself and a two-year-old.

The conduct alleged against Joel Davis is as unfathomable as it is sickening, and as this case demonstrates, law enforcement will keep its watchful eye on the darkest corners of the internet to bring predators to justice.
I mean yeah you can't argue with that – Davis is an absolute piece of shit. Hopefully they throw the book at him when he goes to court. Sure his butt will get a nice pounding in the slammer.
For more of the same, check out the world's worst paedophile. Sickening.