Is there any group of people more aggressively steadfast in their beliefs than anti-maskers? We've seen some epically hilarious clips of these morons over the last year but I really think this one from over in Chicago takes the cake as far as sheer insanity goes.
Featured Image VIA
Watch this utter bellend harass and shove a gym employee who is just doing his job in asking him to mask up:
View this post on Instagram
Wow. You could almost respect the guy's point of view if he wasn't being such an utter twat about it. Serious American Psycho vibes, but then again even Patrick Bateman didn't work out in dress socks.
Here's the backstory from gym employee Adrian Aguilar who identified the anti-masker as Austin Tony Myers and confirmed he was arrested: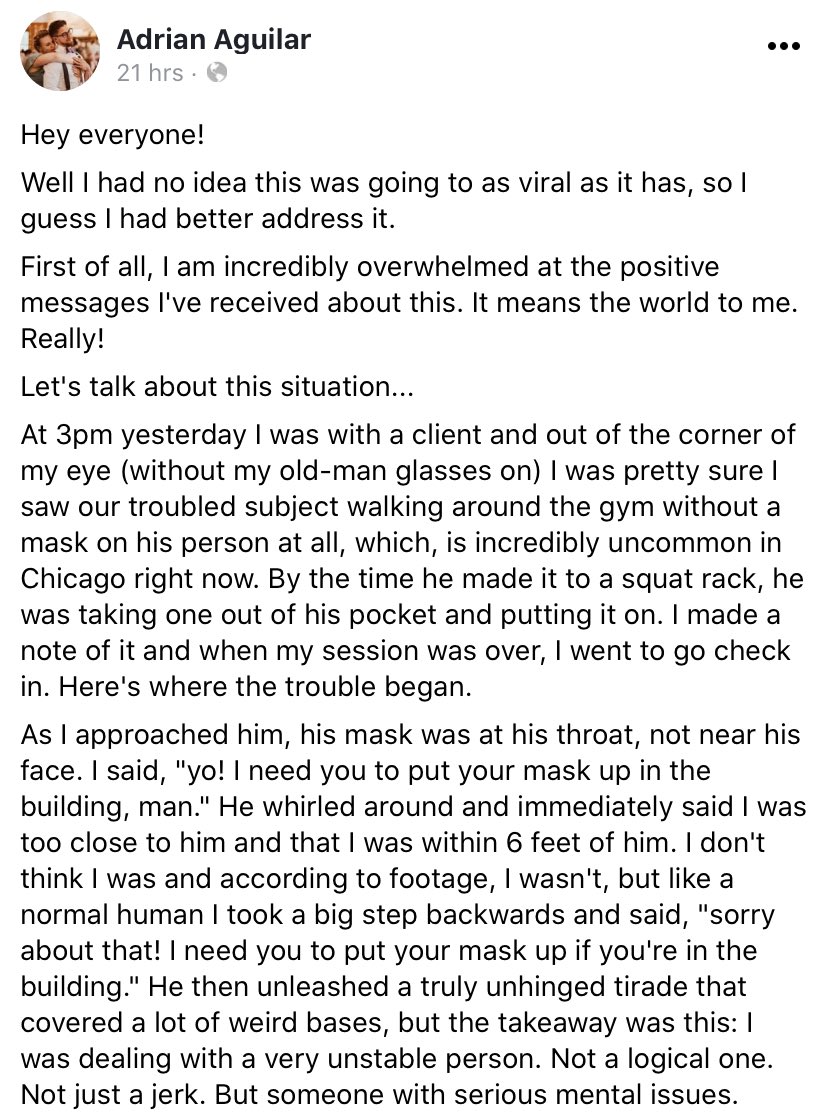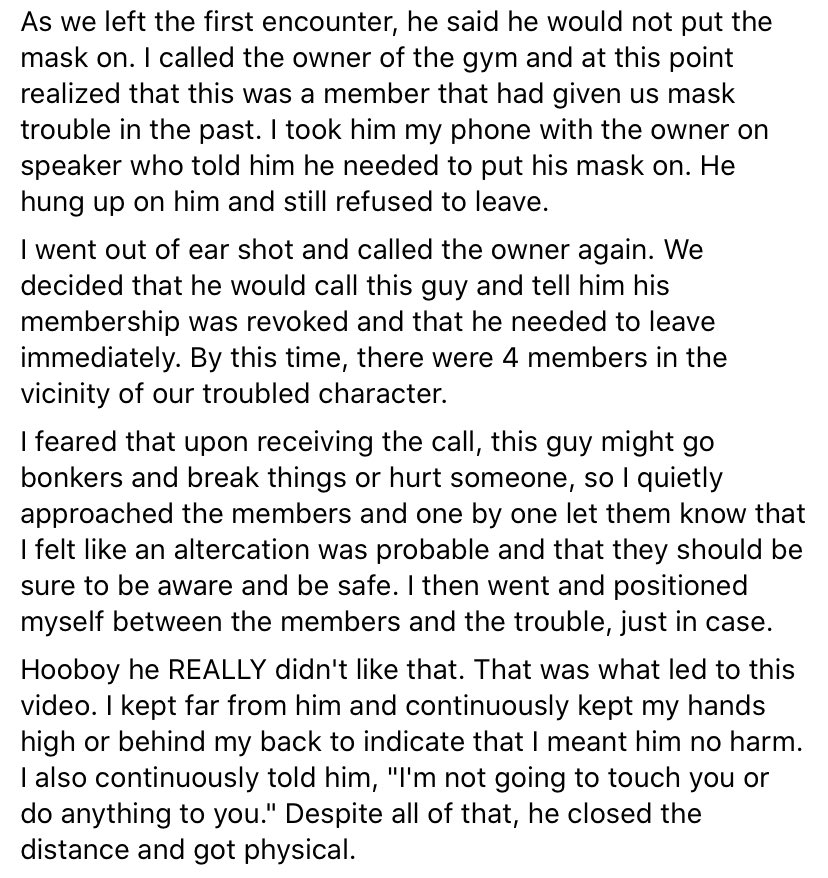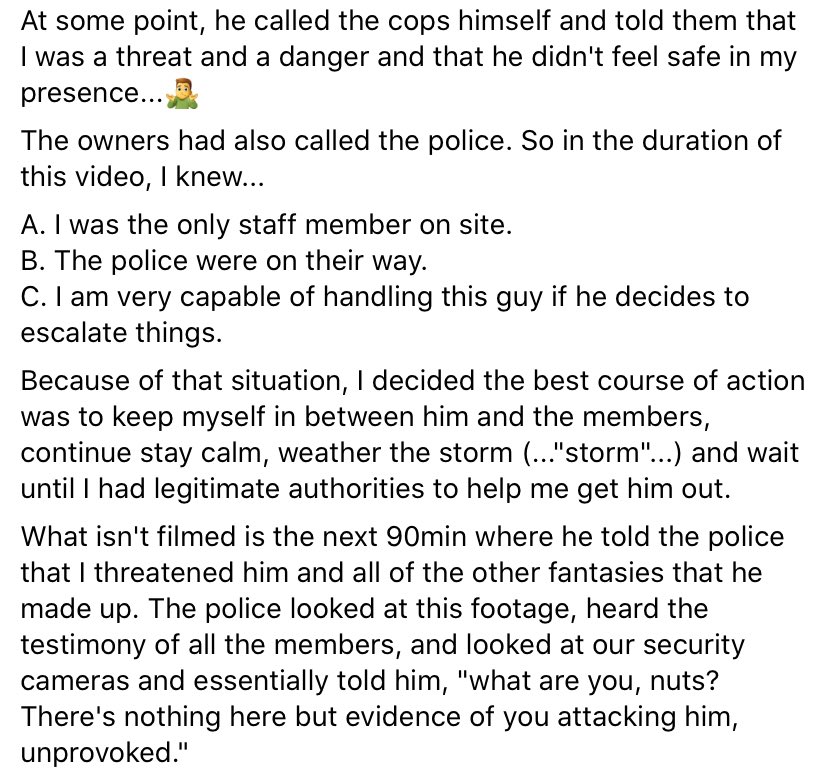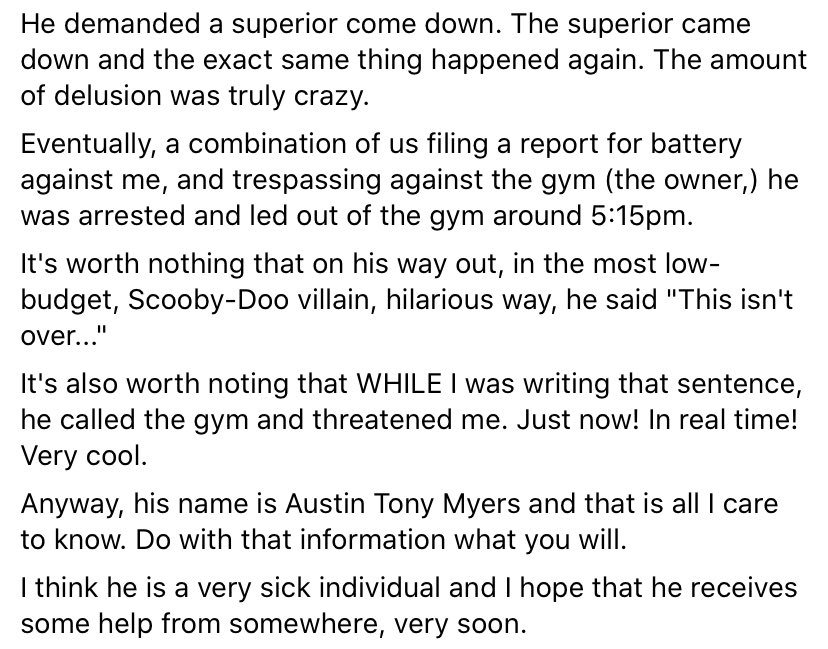 In the end, Myers was charged with two misdemeanors, battery and criminal trespass, according to police. Pretty amazing that he actually thought this story was going to end with him suing the gym and riding off into sunset with a W. Guess this pandemic is breaking some people's brains more than others.
For the anti-masker who pulled his dick out and went on a homophobic rant after being asked to wear a mask, click HERE.