Remember the story we wrote about former GOP Congressman Aaron Schock last year?
Featured Image VIA
While serving as the US Representative for Illinois' 18th congressional district from 2009 until 2015, Schock was quite aggressively anti-gay. Among his political positions, he voted against adding 'sexual orientation, gender identity, gender and disability' to the federal hate crime protection groups, against the repeal of 'Don't Ask, Don't Tell,' and for the Defense of Marriage Act, which defined marriage as between a man and a woman.
Which is kinda strange for a guy who was then caught wanking a bloke off at Coachella:
The story did the rounds, Schock's mum disowned him, and everyone called him out over his hypocrisy and the damage he had done to the LGBT community. Despite all this however, Schock never addressed the fact he was gay or his anti-gay voting record… until now.
Well it could be that he's spent the entire last year writing this statement because it's NINE PAGES long on Instagram. You can read the whole if you want by clicking the arrow to the right of each page:
https://www.instagram.com/p/B9W8bGvjTp-/?utm_source=ig_embed
Amazingly, over 9 pages, Schock doesn't apologise for being anti-LGBT all those years but instead blames his religious upbringing, makes out like he's a victim and explains his anti-gay voting record as a reflection of the times.
He finally admits he's 100% categorically gay though, which is quite the turnaround from when he was putting out videos like this:
Well good luck to him I guess. He and his buddies are now free to be as gay as they like at Coachella this year without worrying about people exposing him as a hypocrite online. Unless Coachella gets cancelled because of coronavirus? That would suck.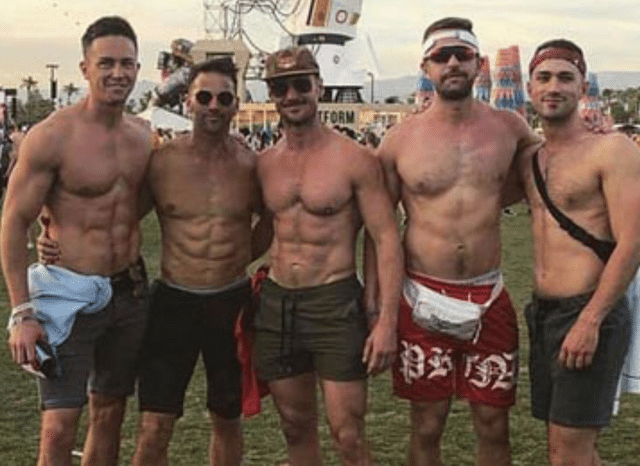 For the married anti-gay pastor who got busted cruising for cock on Grindr, click HERE.