No matter where you are on the political scale I think we can all agree that anyone who still has a problem with gay people probably tend to have some skeletons/dildos in their closet.
Featured Image VIA
That's definitely the case with former GOP Congressman Aaron Schock. While serving as the US Representative for Illinois' 18th congressional district from 2009 until 2015, Schock was quite aggressively anti-gay. Among his political positions, he voted against adding 'sexual orientation, gender identity, gender and disability' to the federal hate crime protection groups, against the repeal of 'Don't Ask, Don't Tell,' and for the Defence of Marriage Act, which defined marriage as between a man and a woman.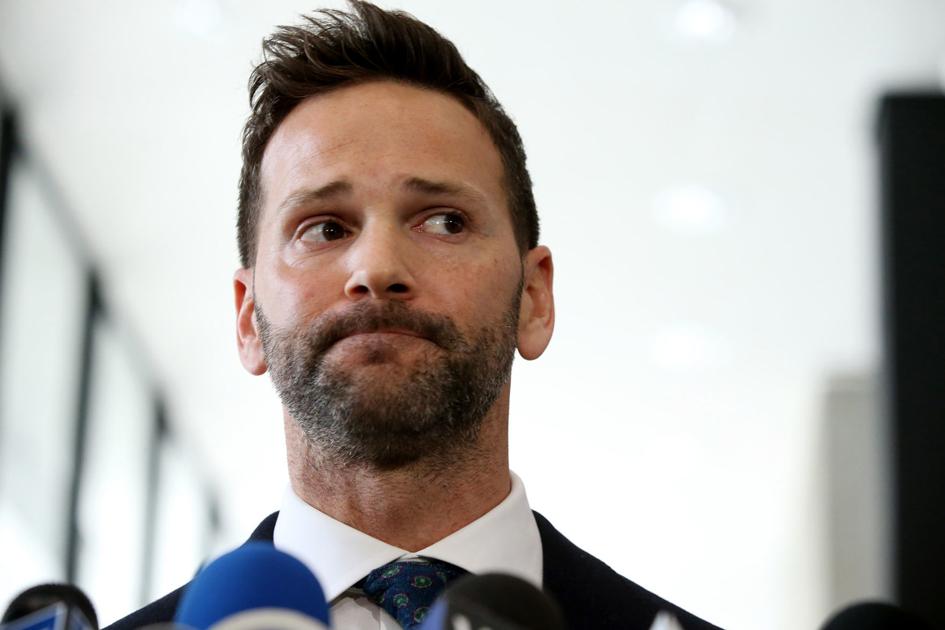 His politics even earned him a 0% approval rating from the Human Rights Campaign for his opposition to LGBTQ equality.
So it's a bit weird then that he was spotted and photographed hanging out with a bunch of gay dudes at Coachella last weekend, and was even seen kissing one and wanking him off in the middle of the festival.
Here are the photos and an eye-witness account if you don't believe me: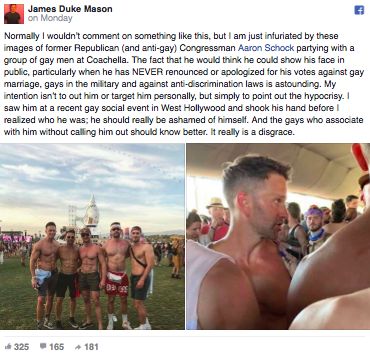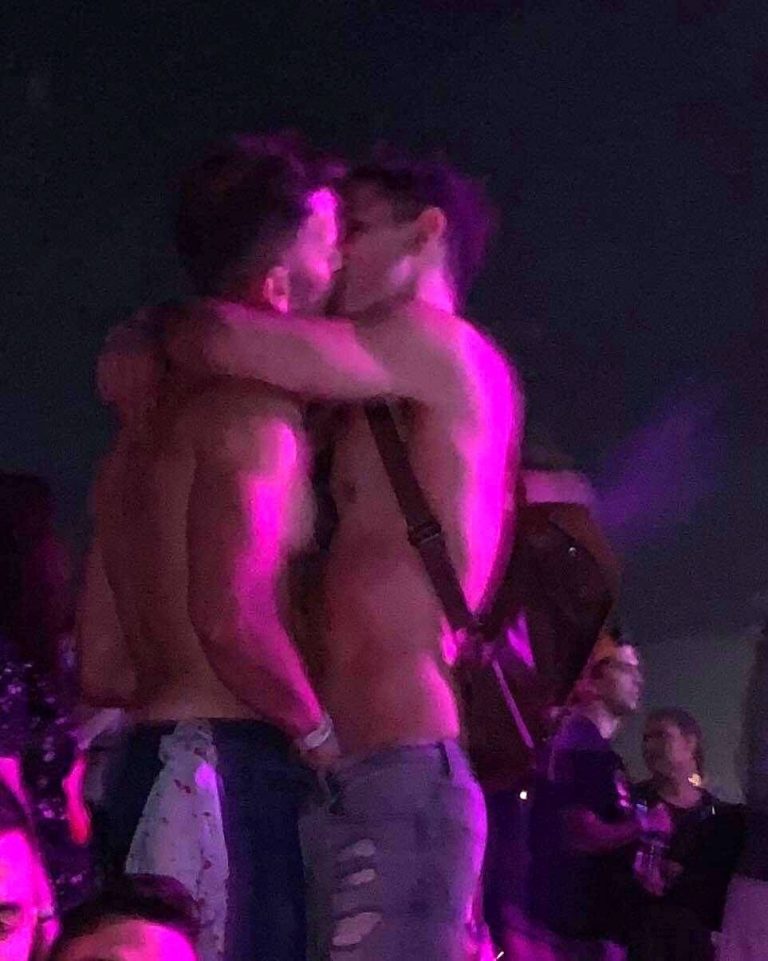 Yikes. The last thing you want when you're an anti-gay Congressman is to be outed for kissing a guy and giving him a handjob in public. Maybe he thought no one would recognise him?
I mean can you believe this is the same guy from those photos:
Presumably his gay friends know who he is so it's also a bit weird that they would hang out with him after all the things he's said and done about the LGBT community. Oh well, will be interesting to see how he responds to all this in the near future – he's kept tight-lipped so far (so to speak). 
For the married anti-gay pastor who got busted cruising for cock on Grindr, click HERE.