The build up to the Anthony Joshua V Tyson Fury has been going on for years and it's now finally been confirmed that the two will square off against each other on either August 7th or 14th in Saudi Arabia, with a second fight to be held at a later date this year, probably in the UK.
Featured Image VIA 
The winner of their bout will be the first undisputed heavyweight world champion since Lennox Lewis back in 1999, so I think even if you don't know or care much about boxing you can understand how big a deal this fight is going to be. Sadly, the two boxers still haven't been able to agree up on the final details of the fight with promoter Eddie Hearn saying the following: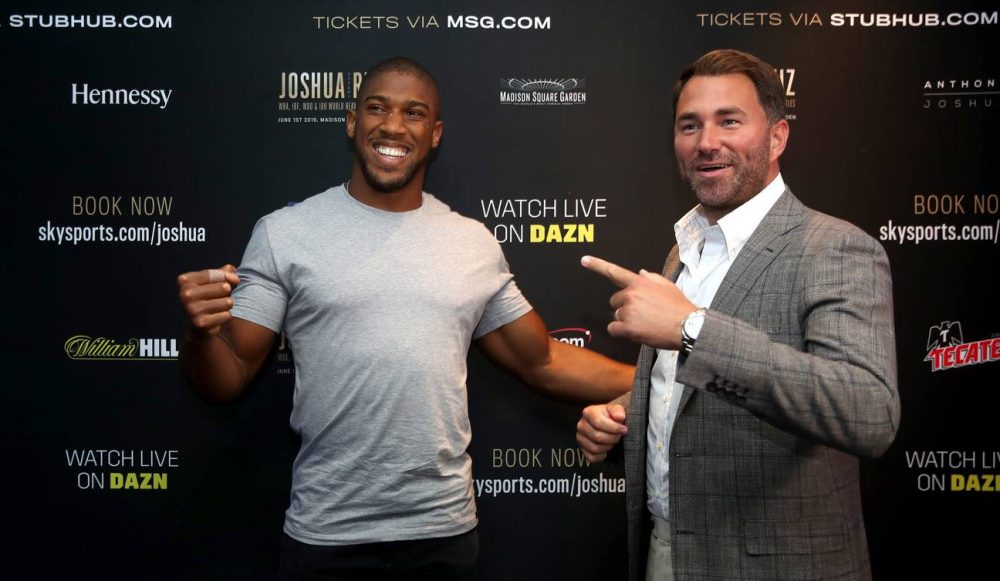 We're in a stage where people are getting frustrated. The deal is done. Now we're on the finer details of the contract, which came back last Friday.

It went back last night. They are on calls now in the office about it, and I think at some point people are going to have to take a little bit of a leap of faith in this deal.

From our perspective and AJ's perspective, we're ready to go. From Tyson Fury's perspective, they've got a couple of lawyers across it from their point.

There's no reason why it shouldn't happen this week. This is kind of like the moment where you could actually turn around at this point and say, 'This is dragging on too long, or I can't be dealing with this anymore.'

But we have to nail this, and I'm not going to stop until I nail it, and everyone has just got to move forward collectively.

We're ready to go from our side. We're not far away from their side and it is inevitable, but at the same time, we've got to close the door on it.
This is such a dick move from Hearn and reminiscent of pretty much anyone who wants someone to sign a contract without them reading it properly so that they can screw them over. Any deal like this is going to take ages to finalise and get everything exactly right for everyone involved, so for AJ and Hearn to go to the media and say all this crap before it's actually signed sealed and delivered to put pressure on Fury to try and hurry up when he's still not happy with some details of it is a major twat move in my book. Hope he keeps them waiting even longer to be honest now – although it does look as though it's finally going to be confirmed some time soon which is good.
For more of the same, check out Tyson Fury saying he'll quit the fight if Anthony Joshua lasts longer than three rounds. Jokes.