Ever since he was stopped by Tyson Fury in the early hours of Sunday morning, Deontay Wilder has been coming up with ridiculous excuses trying to justify it, ranging from his costume being too heavy to see random other boxer in the front row influencing his corner because he was trained by Tyson Fury's trainer as well. Pull the other one.
Featured Image VIA
The boxer in question is former two-time WBC super middleweight champion Anthony Dirrell (pictured below) and he's predictably responded to Wilder's claims by laughing them off as ridiculous. Here's what he had to say to Konkrete Jungle: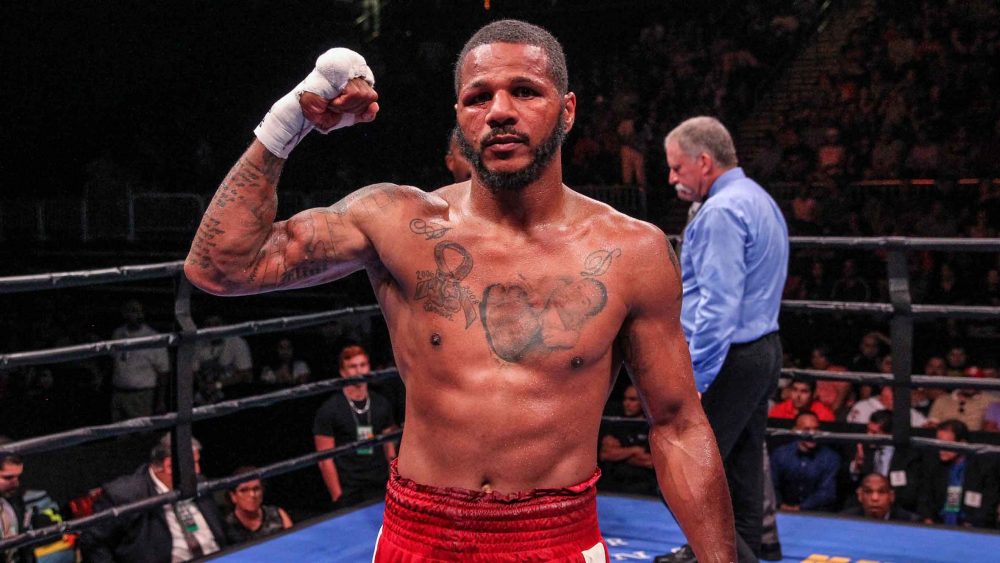 It's gone viral now, I don't know why they think it was me, these people are weird.

But if it was me, I can't get nobody to stop this fight.

How's somebody from the audience getting your corner to stop the fight?

This s*** is weird, man.

They came up with this whole story that I was the reason that they stopped the fight because Sugar Hill is my trainer… what?

No where near [true].

Any publicity is good publicity so I ain't trippin' most of the time, but when somebody is slandering my name I am.

It wasn't even me, these fools… it's life.

That's crazy he fired his trainer, he was looking out for his best interests, that's stupid.

It's crazy, man. People blaming it on everything and it's not true.

He said it was that suit that did it, I don't believe that. I just believe he had an off night.
I mean that's probably the most sensible analysis of the whole thing that I've heard so far to be honest. Pretty much impartial and just saying what everyone is thinking about Wilder's dumbass excuses. Get him to do commentary or analysis on the next fight if it happens.
For more of the same, check out Wilder's crazy conspiracy theory in all its glory. Really is wild.