The news this week has been pretty much dominated by talk of the Coronavirus and its spread all over the world, with several people in this country being taken into custody over fears that it has made its way onto these shores – and it looks like it actually has now, with two cases being confirmed late last night.
Featured Image VIA
At this point in time very few details have been released about the identity of the two people are infected, other than that they're members of the same family and are being treated via specialist NHS care. This statement comes straight from the Chief Medical Officer Chris Witty, so we can pretty much rely on it being true even if it isn't really giving us much info.
Here's exactly what he said: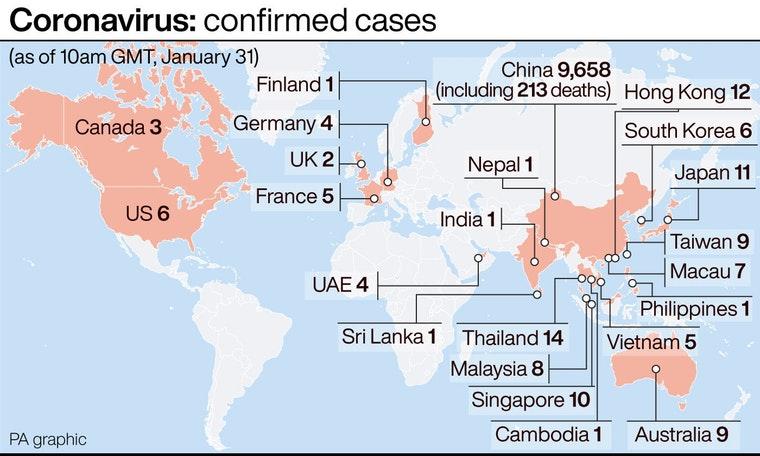 We can confirm that two patients in England, who are members of the same family, have tested positive for coronavirus. The patients are receiving specialist NHS care, and we are using tried and tested infection control procedures to prevent further spread of the virus.

The NHS is extremely well-prepared and used to managing infections and we are already working rapidly to identify any contacts the patients had, to prevent further spread.

We have been preparing for UK cases of novel coronavirus and we have robust infection control measures in place to respond immediately. We are continuing to work closely with the World Health Organization and the international community as the outbreak in China develops to ensure we are ready for all eventualities.
I mean it's nice of him to stay positive, but judging by how quickly it's spread worldwide there's gonna be no stopping it doing the rounds despite our best efforts. I guess basically we all need to start wearing surgical masks or putting boxes on our heads because the virus is here and it's coming for us. Stay vigilant.