It seems like it was longer ago, but it's less than a week since a guy went on a rampage of Asian masseuse parlours in Atlanta, Georgia and now there's been another massacre across the other side of the USA in Boulder, Colorado.
Featured Image VIA 
Details are fairly scarce at the moment with another update coming in the morning over there, but it's understood that a white man was dressed in tactical gear and moved methodically through the car park of the King Soopers grocery store, before entering the shop and continuing to open fire. Ten people have lost their lives during the the mass shooting, including 51 year old police officer Eric Talley.
The gunman was intercepted by police and arrested. A news helicopter caught a picture of him being led to a police car with his top off and blood all over him, but the man is yet to be identified. The victims will not be named until the Boulder Police Department have notified their families.
Here's what one witness said about the shooting: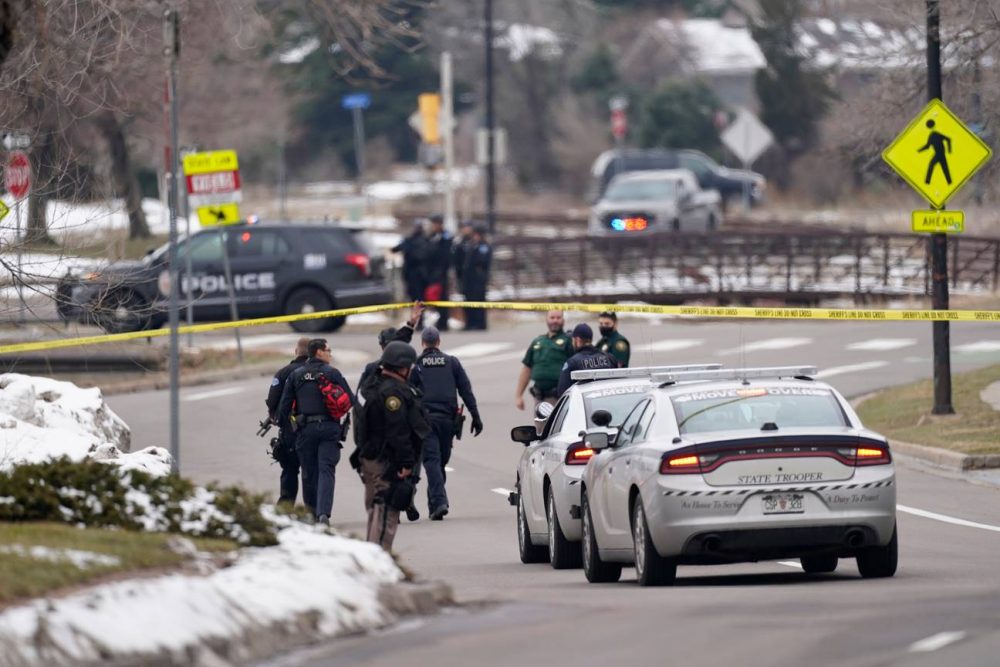 We were standing in our restaurant. We knew it was really serious because police were running with machine guns.

It's shocking. This is our neighbourhood centre. You didn't think it would happen in Boulder, Colorado.
Yeah you really wouldn't, but it does sadly seem like this kind of stuff can happen anywhere in America at any time. I suppose we had a respite from it in the past year because of the COVID regulations, but it looks as if it's coming back stronger than ever sadly. RIP to the victims and let's hope this is the last one of these that I have to write about for some time.
For more of the same, check out how the sheriff described the shooter from last week's actions. Absolutely outrageous.