Rotten Tomatoes is one of the go to ratings site on the internet now, so when something gets a 100% rating on there it's pretty big news. I think only a handful of movies have ever achieved the feat.
Featured Image VIA
Surprisingly, Annabelle: Creation has joined this list with a 100% rating out of 4500 reviews, with an average score of 7.9/10. Peter Deburge from Variety said the following:
This effective yet empty-headed horror movie goes to show how eager audiences are to be scared, and how even an unsightly doll can do the trick when the spirit is willing.

Clearly aware that he's been stuck with a lazy script (from "Annabelle" writer Gary Dauberman), yet eager to capitalize on the momentum of "Lights Out," gifted Swedish director David Sandberg appears to be using this project as practice, trying nearly every trick in the book, while never repeating the same stunt twice.

That means it's virtually impossible to figure out "the rules" that govern Annabelle's behavior. Better just to embrace the fact we've come to be startled and let Sandberg do his thing.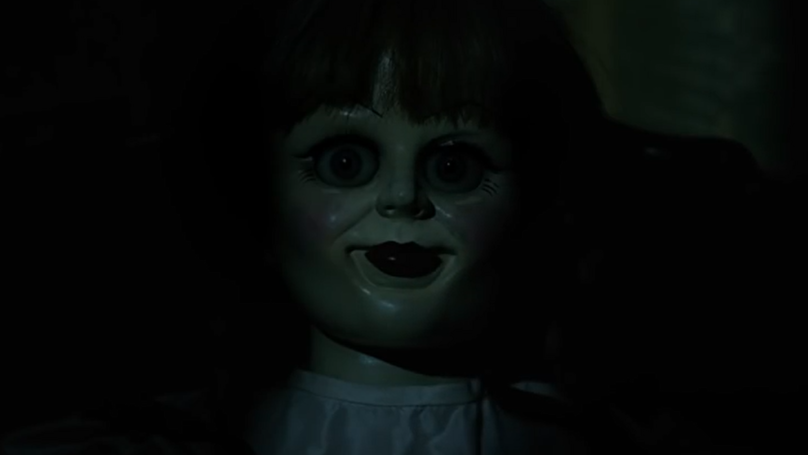 He once again manipulates lighting, composition and suspense, framing shots in such a way that we're constantly searching the shadows for hints of movement, while drawing out scenes for maximum tension.

He loves to make out-of-focus shapes budge in the background, and instructs his actors either to whisper or otherwise speak their dialogue so softly that we lean in to catch their words, making ourselves that much more vulnerable to whatever might jump out of the frame (at some moments, the score falls entirely silent, while at others, it supplies precisely the jolt needed to make audiences jump).
So basically it's just your standard horror movie, done very, very well by the sound of things. And there's nothing wrong with that is there? Totally down with it and stoked to check this out when it's released at the start of August. Just hope I don't end up wetting the bed or anything.
If this hasn't got you excited, then check out the trailer for the movie here. It's gonna be scary.