Animaniacs was definitely one of my favourite cartoons when I was growing up – I really loved the The Goodfeathers but they were hardly ever in it as I recall – but I'm not sure if I'm gonna be that enticed to check out a reboot of the cartoon 27 years after it began.
Featured Image VIA 
Nevertheless, this is going down and will be premiering on Hulu on November 20th of this year, a couple of days after my birthday. What a treat.
The good news is that Rob Paulsen, Jess Harnell and Tress MacNeille are all reprising their roles as Wakko, Yakko and Dot and that Pinky and the Brain will also be returning for the series. A second season has also been ordered for 2021, so it seems like it must have tested pretty positively and that they're banking pretty heavily on it for the future. No news on The Goodfeathers yet though sadly.
Here's what voice actor Rob Paulsen had to say about the return of the show: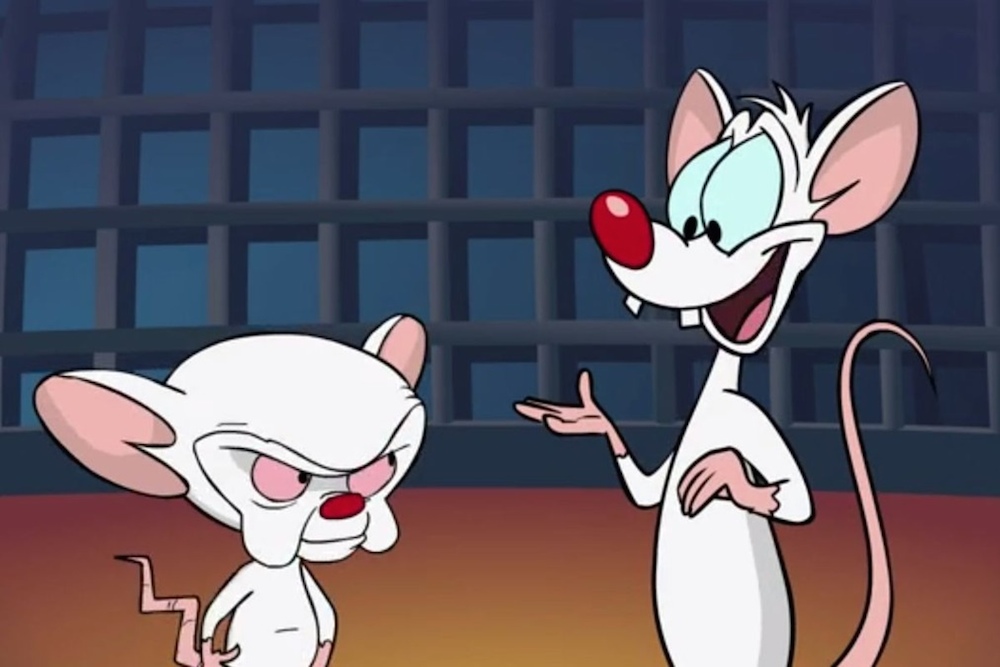 It's impossible to quantify what a compliment that is.

Moreover, to be able to do that again, with Maurice [LaMarche, voice of the Brain], with Tress [MacNeille, who played Dot], with Jess [Harnell, who voiced Wakko Warner].

Yakko, Wakko, and Dot are back and so are Pinky and the Brain. Moreover is that in this era of celebrities doing a lot of animated characters – and I get why the producers do it.

I totally get it – but I also know that just having a movie star do the talking chicken doesn't mean that the show's going to be a hit. You've got to have a good script, great characters, and terrific actors, whether they're celebrities or not.
I guess he's right, although he isn't really telling us anything about what the new series of the show is going to look like. Hopefully we'll get a trailer, but I imagine it will probably just be a whole bunch of nonsense as that was pretty much the whole premise of the show. Maybe I should check out the new version after all, sounds kinda like a cartoon version of 2020.
For more of the same, check out this scientifically accurate version of Pinky and The Brain. Be warned it will ruin your childhood.