It's tough out there in the dating world when you're 5 foot nothing, but what can you really do about it? You've got to make up for it in other ways that might include an amazing sense of humour, a wonderful personality, or becoming a world-famous jockey (shout out Frankie Dettori).
Featured Image VIA
Unfortunately for this guy, he seems to have given up altogether. Look how furious he is that women don't want to date him:
so in bagel boss this morning, the misogynistic douchebag seen in the video was degrading almost all of the female staff as well as other patrons. fuck this guy. pic.twitter.com/LZh1Uk4UXZ

— olivia shea 🏳️‍🌈 (@oliviabradley88) July 10, 2019
Obviously, he's right. It's not very nice for women on dating sites to tell you that you should be dead because you're 5 foot tall. That's very mean and hurtful. He should probably report their messages and have them kicked off the app or screenshot the texts and send them viral. Either of those tactics might make the mean ladies think twice about mocking short men.
What he shouldn't have done is pop up in some bagel shop stamping his little feet and calling every woman in there a bitch and whatnot. You can't just freak out like that in front of everyone because Sarah from Tinder mocked you or whatever. We are all oppressed (and privileged) in our own individual ways – height, weight, financially, IQ, attractiveness, etc – you're meant to rise above that shit and figure it out, not have a full-blown meltdown and become a viral internet loser in the process.
P.S. Lol at the guy attacking him at the end after he screamed 'go ahead and attack me!'. What did he think was going to happen?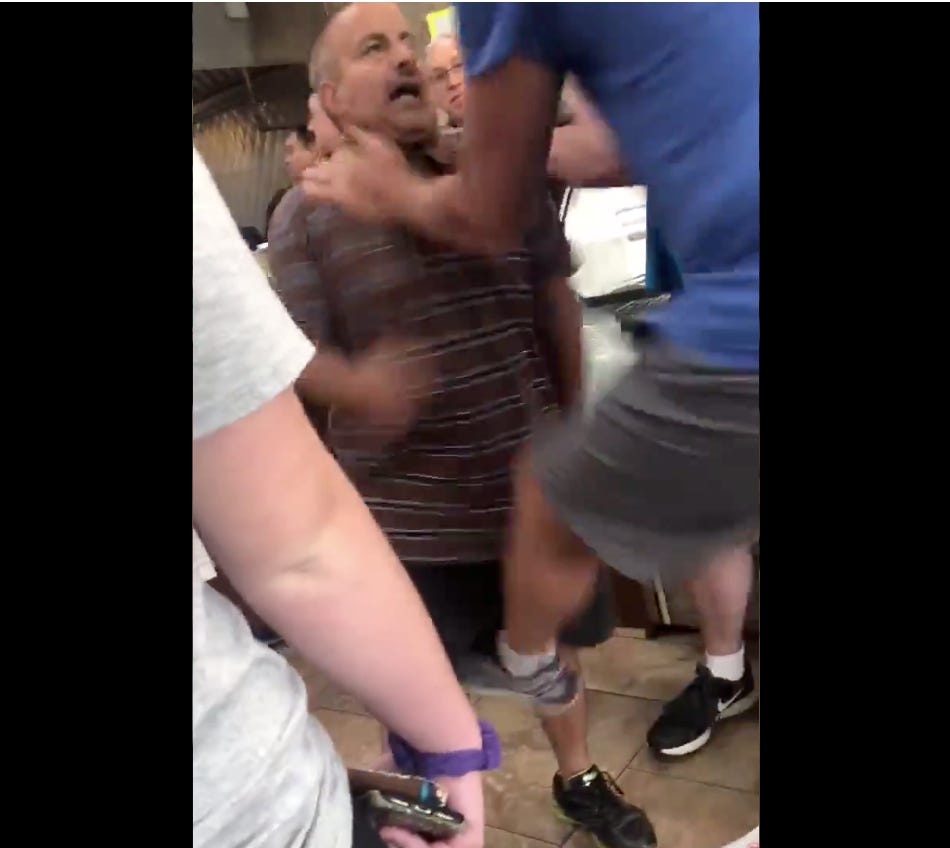 For 20 astonishing photos of Andre the Giant, click HERE. He had the opposite problem to the angry elf.