The most viral thing on the internet right now is this footage by Project Veritas (leaked to them from an ABC insider) that shows ABC News anchor Amy Robach talking about how she had a major story on Jeffrey Epstein and his celebrity friends for three years but wasn't allowed to report it.
Featured Image VIA
She says they had a woman ready to come forward three years ago, but the British royal family found out they had allegations against Prince Andrew "and threatened us a million different ways."
She says the network was also afraid of losing access to Kate & William.
Robach also says she believes Jeffrey Epstein did not commit suicide and was 100% murdered in his cell:
Wow well you can draw your own conclusions from that but can't help but think how many abused children would have been saved if this story had actually been reported all those years ago. ABC News (and probably every other media outlet out there) stopped a reporter reporting on a billionaire's paedophile ring.
One thing we know is that this footage is not fake at all – ABC put out this statement immediately: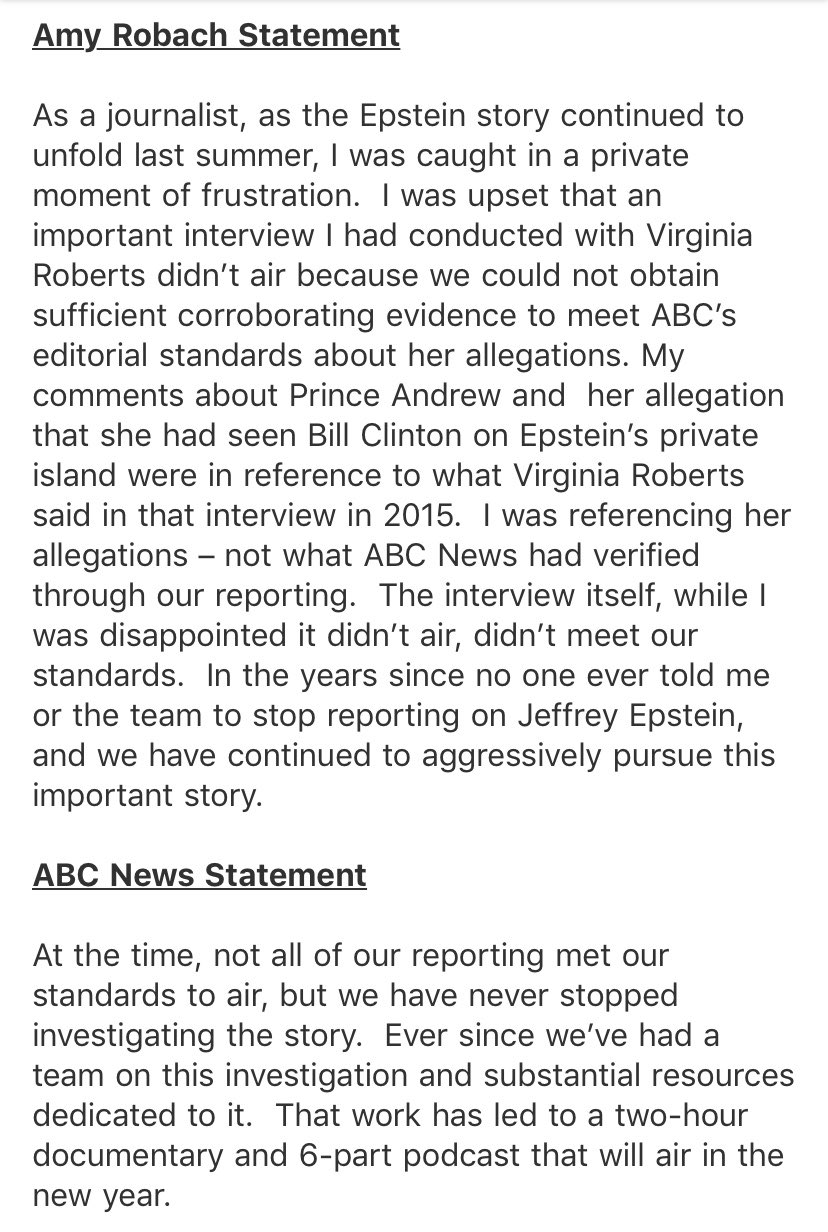 Well she says on the mic and on camera that "there were pictures" and "we had other women backing it up" plus she admits she believes Epstein was murdered, so that doesn't quite mesh with her statement. Also lol @ saying the scoop didn't 'meet editorial standards' – guess that means not pissing off the Royal Family or the Clintons or any other big player connected with Epstein and/or his paedophile island.
For the full story on Jeffrey Epstein and the controversy around his conviction and death, click HERE.