We all know that guns are prevalent in America and we're all aware that even though you're supposed to have a licence to carry one, many people don't and this story illustrates why that should be more of an issue in a more comical way than most of horrific shooting stories we hear all the time.
Featured Image VIA
We're over in Marion, Indiana for this one where 46 year old Mark Anthony Jones was walking down the street with his Hi-Point 9mm handgun strapped around his waist in a holster. Jones felt the gun begin to slip and reached down to readjust it, accidentally catching his finger on the trigger and shooting a bullet through his dick. How unfortunate for the big guy, although it's a miracle that nobody else was hurt as well I suppose.
The full police report said the following: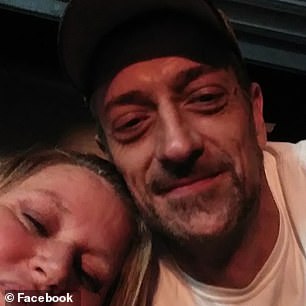 On February 28, 2019, at approximately 6.45am, officers of the Marion Police Department responded to the emergency room department of Marion General Hospital for an accidental self-inflicted gunshot injury.

Officers met with Mark Anthony Jones, age 46 in the emergency department. Jones reported that he was walking on the walkway near the Girl Scout cabin. Jones reported that the Hi-Point 9mm handgun he was carrying in his waistband (without a holster) began to slip. He reached down to adjust the gun and the gun discharged. The bullet entered just above his penis and exited his scrotum.

Jones doesn't have an Indiana Handgun License. This case will be sent to the Grant Co. Prosecutors office for review.
OK two things about that – why was this dude walking around by the Girl Scout cabin at 6am with a handgun on his waist? That's not exactly normal behaviour is it -although I've never been to Indiana so maybe that's a thing over there?
In any case, the worst thing about this is that Jones is actually getting prosecuted about it because he doesn't have a licence. Imagine shooting your dick off and then getting fined or going to a jail for it. Insult to injury doesn't even begin to cover it.
For more of the same, check out this cocky shooting instructor trying to act cool after firing his gun. Didn't work pal.