Image VIA
American Horror Story: Freak Show actor Ben Woolf, who is four foot four high and played Meep on the hit show, has died in hospital following complications after he was hit in the head by the wing mirror of a car as he jaywalked across the road in LA.
The driver of the SUV wasn't arrested or ticketed as Ben was jaywalking at the time. Since the accident he had been heavily sedated in Cedars-Sinai Medical Center, and although doctors upgraded his condition to stable over the weekend it was still touch and go whether he would make it as he still hadn't woken up. Unfortunately he suffered a stroke yesterday afternoon and that was it for him.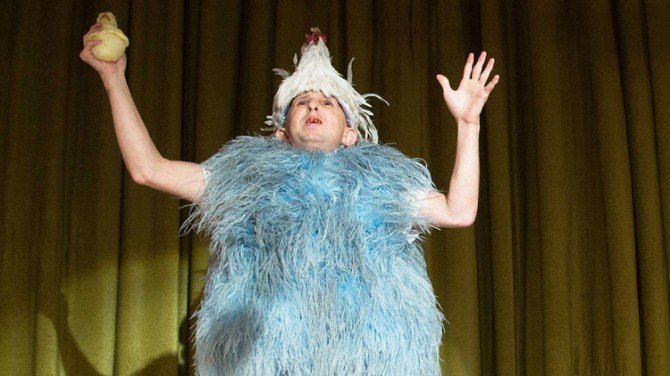 Image VIA
Ben's family released the following statement:
We have been overwhelmed by the outpouring of love and support from all over the world for our beloved Ben. He touched so many hearts in his 34 years.

His organs will be donated and should help up to 50 people.

We will be planning a memorial service in Santa Barbara.
It's a real shame, and probably one of the most unlucky ways to die I've ever heard of. R.I.P. I wanted to find a video of some of Meep's best bits but couldn't find one, so here's a video of Ben Woolf talking about him instead and check out the real life American Horror Story too.
https://www.youtube.com/watch?v=tIrWu85JXKA