A little over a year after they got rid of founder and CEO Dov Charney, American Apparel has been forced to file for bankruptcy. I suppose all those edgy adverts with a bunch of sexy looking schoolgirls on them weren't doing the job after all?
Ever since Charney's departure, profits had plummeted along with the company's stock price (they were valued at 11 cents at the end of last week), but they've proposed a plan that will keep their 130 US stores open and maintain their Los Angeles manufacturing base. It also hasn't mentioned any layoffs but requires approval from the federal bankruptcy court before it can be actioned.
Despite having humongous brand awareness, American Apparel hasn't actually posted since 2009 and has been dogged by allegations levelled at Charney during his time as CEO. These included calling his CFO a loser in a Wall Street Times Interview and various allegations of lewd conduct. However, nobody questioned his leadership until he was fired last summer, with the reasons cited as the misuse of company assets and the violation of sexual harassment policies.
Following his removal though, Charney (pictured below) negotiated a deal for himself with a hedge fund named Standard General, which increased his stake in the business but meant he no longer had full control of the firm. He thought that the firm would rehire him in the form of a consultant working through a third party investigation, but they instead decided to fire him entirely in December.
Featured Image VIA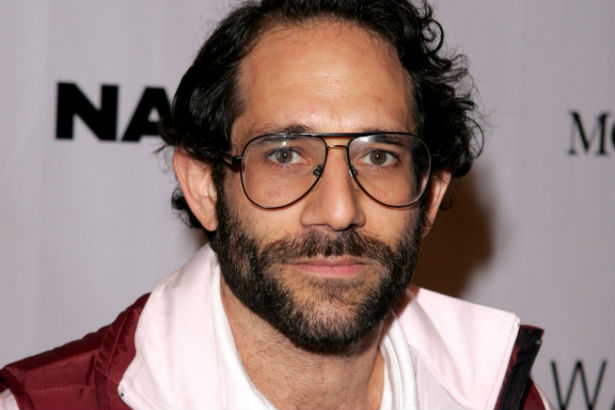 Image VIA 
After that, Charney and his supporters waged a full-on war against both companies. This took the format of numerous law suits, email campaigns and protests outside American Apparel's Los Angeles office. These new legal fees, coupled with plummeting profits and wider losses have led the company to find itself in the position that it's now in.
However, if the bankruptcy is approved then American Apparel shareholders – including Charney – will lose everything and full control of the company will be taken by Standard General. It kind of seems like Charney has cut off his own nose to spite his face in that respect, but he sounds like the kind of person who holds a grudge and will probably be fairly happy with this result, although it seems like American Apparel will keep trading.
Over the weekend their CEO said that without the nuisance law suits and the massive debt that the company will be able to thrive. She also said it would keep manufacturing in the United States, although she didn't mention as to whether or not they'll still be selling that t-shirt with a bleeding vagina on it though.