The Johnny Depp/Amber Heard divorce had gone a bit quiet in the past few weeks, but now things seem to be firing up again after Heard recently made some mental claims that Depp had cut off his fingertip during an argument, dipped it in paint and then wrote on the mirror in his blood.
Featured Image VIA 
She said that the pair had been rowing after he accused her of sleeping with Billy Bob Thornton when she worked with him on the movie 'London Fields'. The images below show the supposed mirror, which says "Starring Billy Bob" and "Easy Amber".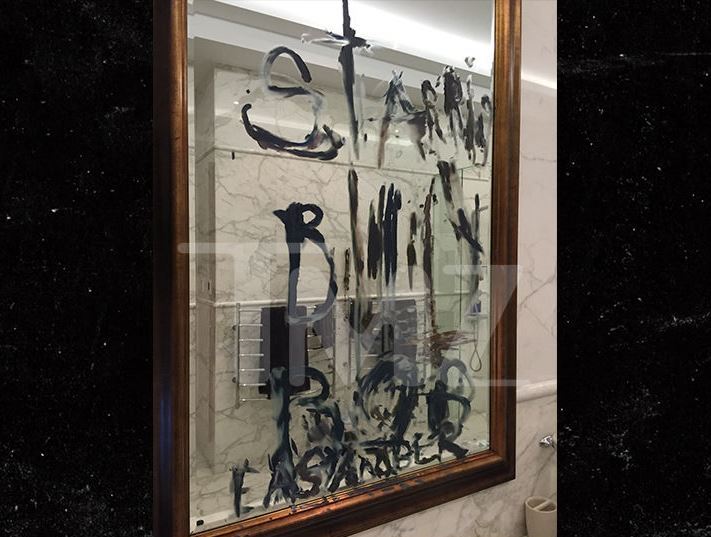 In addition to these claims, Heard said that the actor was messed on pills and that in his drugged-up state he smashed bottles and windows, causing him to slash his finger.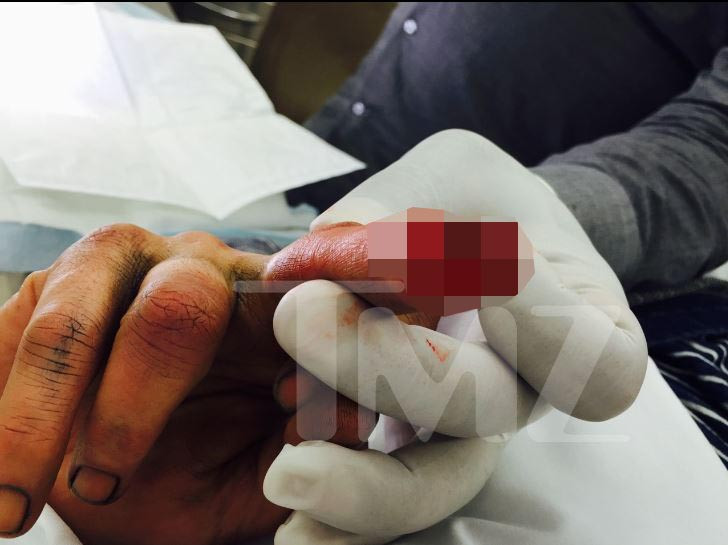 Depp had previously said that he had damaged his finger while filming for the latest 'Pirates of the Caribbean' movie.
Images VIA
Once again it's really hard to know who's telling the truth in all of this. What I would say is fishy about this whole thing is why Heard and her representatives keep feeding this information to TMZ instead of just keeping it for the court case. Seems like she's desperate for the information to be publicised by celebrity news sources rather than staying modest and keeping it for when it needs to be used.
And furthermore, what nutter gets angry while they're high on ecstasy? I don't think there's any motherfucker on the planet who feels an ounce of edginess while buzzing their tits off. Just doesn't seem to add up, but I guess that's just speculation. We won't find out the true story until the court case is settled.
To watch secretly filmed footage of Johnny Depp smashing up his kitchen, click HERE.