There isn't anything much better than kicking back in the sun with a beer and you buddies in a hot tub, but the sad reality of the situation is that few of us ever think that we'll be in a situation to actually own one. It just seems so expensive to buy, set up and then maintain, you know?
Featured Image VIA
Well, you could be in luck because Amazon are selling a hot tub for just £300 today. It's due to the discounts that are associated with Amazon Prime Day so you're gonna have to make that decision today and order the hot tub right now, but when you consider that it normally costs £529 then it's a pretty easy decision to make. Hell, you could almost buy two hot tubs for the price of one if you really wanted to do that.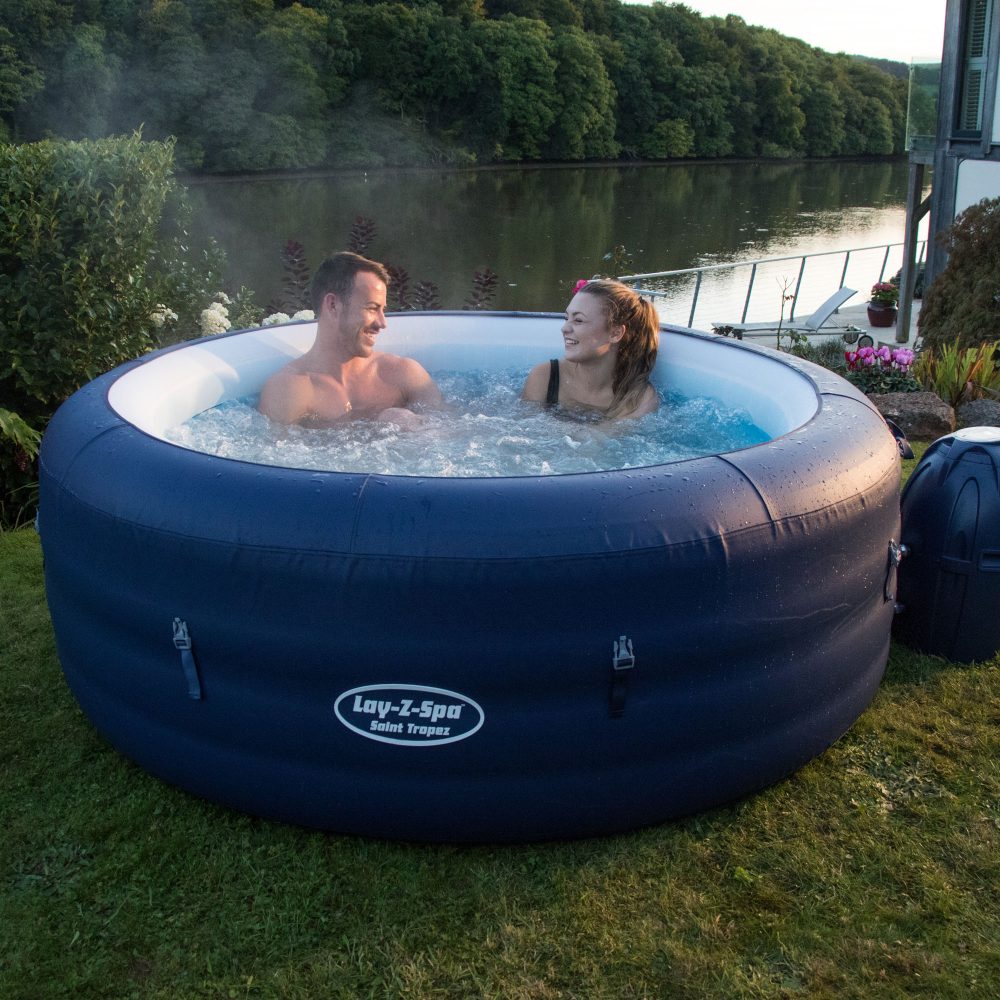 If you're still thinking about just whether or not to get the hot tub then here's the details about it – it's called the Lay Z Spa St Tropez Hot Tub and it's inflatable so you can let it down in the winter and store it in your garage, it has an LED lighting system, can fit six people in it and can reach temperatures of 40 degrees celsius. If that hasn't swung you then I don't know what will – this is an essential purchase right now. Cancel that week long trip to Benidorm and get this instead. Way better and will set you up for life too.
For more hot tubs, check out this other one from Argos. Slightly more expensive but hey, still a bargain.