Dynamo Moscow striker Alexander Kokorin has been offered 16 hours of porn star sex with Russian porn star Alina Yeremenko AKA Alina Henessy on one condition — he needs to score more goals.
Dynamo are currently in 5th place with 10 games to play and Kokorin has so far scored seven goals, which just isn't good enough. Alina says:
Football is like porn because it is full of pretty boys. If before the end of the championship Alexander Kokorin scores five goals, I promise to hold a 16-hour sex marathon with him as thank you.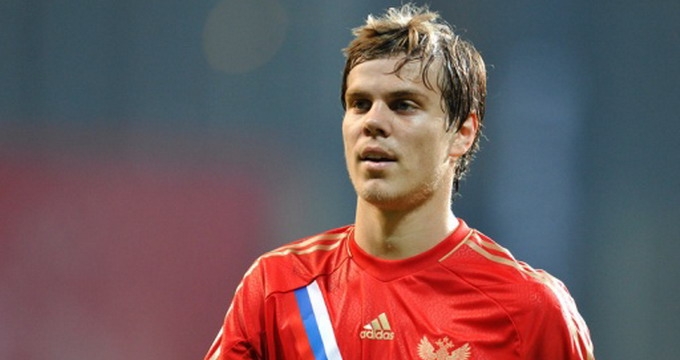 Image VIA
I guess if anyone is going to last 16 hours with this girl it's a pro footballer. Maybe 16 hours is just a random number she plucked out of the air because she knows no man (or panda) can last that long. Maybe they can bang for half an hour then play Call of Duty? Either way – can't think of much better motivation for Kokorin heading into those last 10 games.
Navigate the slider for more photos of Alina…