I'm not sure how many people in this country are that bothered about Jennifer Lopez and Ben Affleck getting back together after she split up with Alex Rodriguez, but the whole situation is so funny and messy that I've become somewhat fascinated with it over the last few weeks.
Featured Image VIA
The latest twist as A-Rod desperately tries to get JLo back was that he rented a house that was just five minutes away from J-Lo's mansion was to show up at Ben Affleck's ex's birthday party over the weekend. Here's what Page Six had to say about it: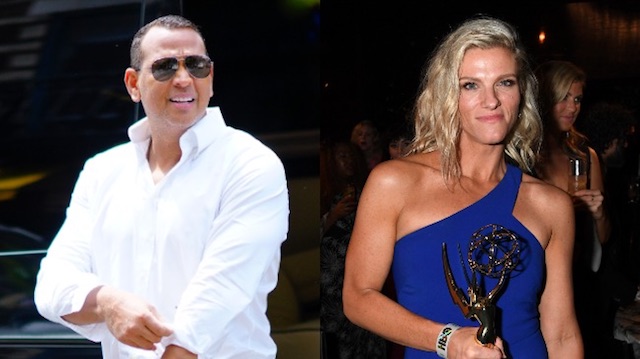 Alex Rodriguez was spotted hanging out with Ben Affleck's ex Lindsay Shookus at her birthday party on Saturday, a video obtained by Page Six reveals.

In the clip, Rodriguez, 45, is seated right beside Shookus, 41, at an intimate backyard gathering in the Hamptons as Josh Beckerman, known as the "Foodie Magician," performs a magic routine for the "Saturday Night Live" producer's guests.

A rep for Rodriguez told Page Six on Monday, "There is absolutely zero there," adding, "They've been friends for 15 years."
God that sounds like a terribly rich white person birthday party doesn't it? There's also no way that A-Rod didn't deliberately leak/manipulate this event because he knew all the headlines that such a meeting would generate even if 'there is absolutely zero there'.
The question is do either Ben Affleck or Jennifer Lopez care that A-Rod is watching some crappy magic tricks with Lindsay Shookus at a quite awful party? My guessing is probably not, but it's only a matter of time before something really explosive and stupid happens in this love triangle. This is all just the build up.
For more of the same, check out these memes of Jennifer Lopez and Ben Affleck making out. Really can't get enough of that .