Aldi have released the 160z Big Daddy steak a few times before in the past and literally every time it's been sold out in seconds. You just can't beat the value when it comes in a £4.99 a pop which is probably why it's never been a mainstay at the budget supermarket and they only bust it out on special occasions.
Featured Image VIA
Whilst that is a shame, it also means that they pretty much jump at the chance to bring it out at any event that they deem worthy of it and thankfully Mother's Day is such a happening. The Big Daddy – or 'Mother Of All Steaks' as it's been rechristened this time – is out now in preparation for Sunday, but you probably need to be super quick to get in there and grab one before they're all gobbled up. You can't sit on a deal like this.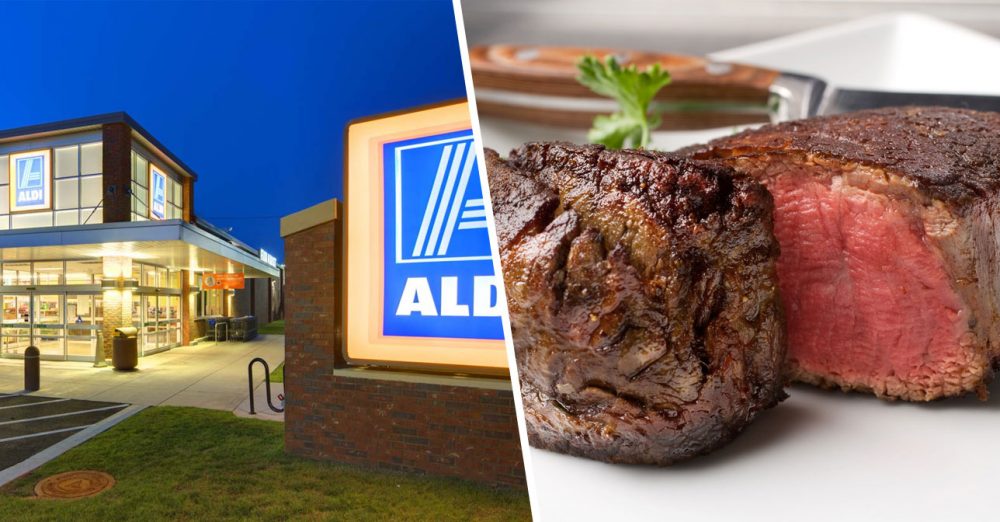 Here's what Julie Ashfield, Joint Managing Director of Corporate Buying at Aldi said about the deal:
We've seen sell-out success of our Big Daddy steaks in the past and now it's Mum's turn.

The 'Mother of All Steaks' has been created especially for Mother's Day and is sure to bring smiles to the faces of Mums across the country.

At Aldi we're committed to offering premium quality products at amazing low prices, allowing customers to make substantial savings on luxury items without any compromise.
Yeah, you can't really argue with that can you? On your bike.
Alternatively, if you don't fancy a steak, why not take your mom to McDonald's for a three course meal for only £10? That will show her you really care.