Pigs in blankets are undoubtedly the best thing about Christmas dinner, so it's not really that surprising that supermarkets have gone all out this Christmas trying to come up with some absolutely monster innovations on the classic formula.
Images VIA 
We've already seen some crazy variations from Asda and Morrisons, but now it's the turn of Aldi who are offering what they're calling the triple pig in blanket. In case you can't figure out what that is from the description or the pictures on this page, then it's three mini cocktail sausages wrapped in one piece of bacon. Mmmmm  mmmmm.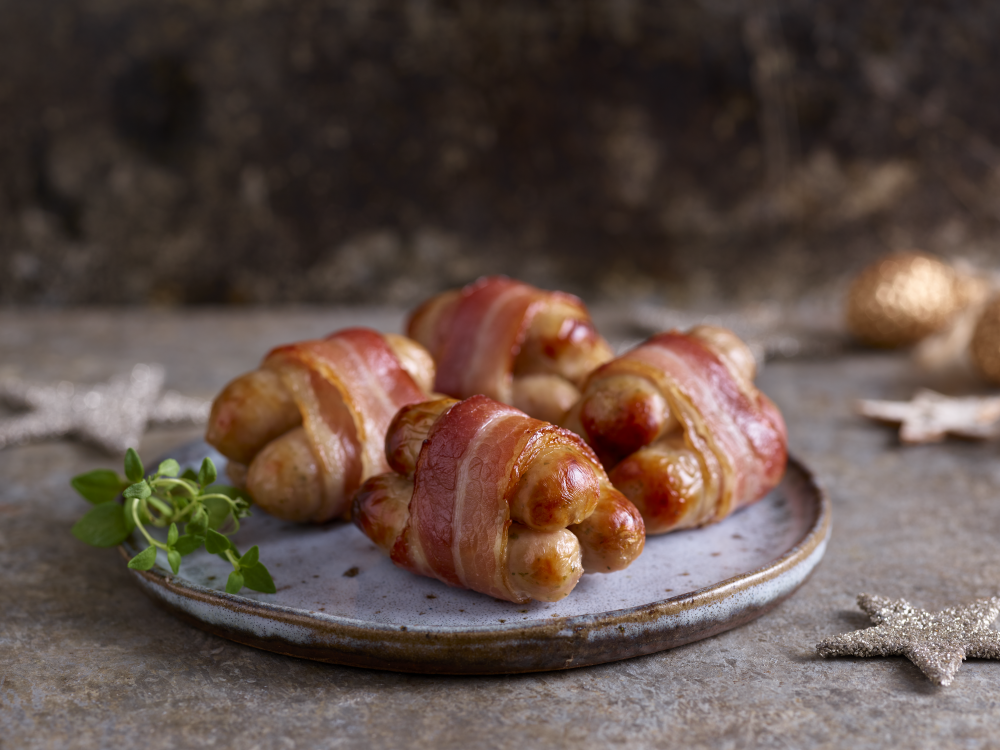 Yep, would definitely be stoked getting a few of those on my plate rather than your regular sized pigs in blankets. Not that there's anything wrong with those, just that these are way way better. And imagine if you didn't know they were coming and they suddenly landed on your plate – would literally be the best Christmas present ever.
Unfortunately it sounds like they're going to be pretty difficult to get a hold of as for some reason Aldi are only releasing them on December 16th and they're probably going to sell out straight away, especially when they're priced at £2.99 for 288g. Actually I've got no idea how much a pig in blanket weighs or a triple pig in blanket weighs so I'm not sure if that's reasonable or not, but it sounds OK to me. Either way I'm gonna want those on my plate this Christmas.
For more of the same, check out this absolutely giant one ASDA are releasing. Want that on my plate too ideally.