You can always rely on the fellas at Aldi to deliver a good deal and the end of January has brought us their first truly epic one of the year with this deal on British Waygu burgers.
Featured Image VIA 
Anyone who knows anything about beef will know that Waygu is one of the most delicious cuts out there thanks to its higher levels of intra-muscular fat or marbling, making it rich and juicy and giving it a finer meat texture. The meat is usually imported from Japan – Waygu literally means Japanese cow in Japanese – and as such is very expensive, with a kilogram of the stuff costing £69.99 at Waitrose.
Despite this, Aldi is offering its new British Waygu burgers for just £2.99 after a Waygu ranch of imported Japanese cows was founded in 2008.  Jim Bloom, chairman of the British Wagyu Society and Aldi's supplier, said the following about the release of the burgers: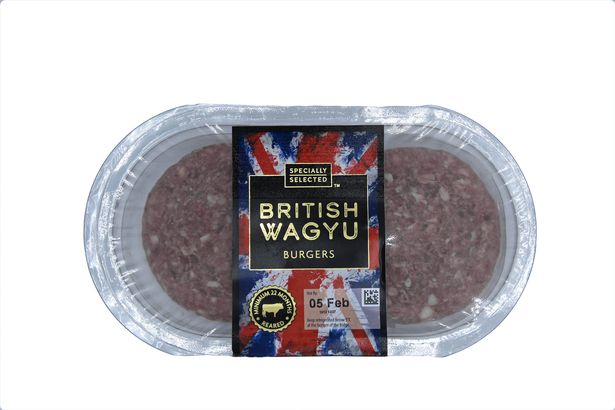 I'm very excited about the launch of British Wagyu burgers into Aldi.

The cows are reared on our farm in Yorkshire and thanks to its high marbling score, it is comparable to Kobe Wagyu.

British Wagyu is set to be the next big thing in the meat industry and it's very exciting that customers will be able to try our high-calibre Wagyu beef at such an affordable price.
Yum. I guess you can't really argue with Jim's prediction and we should all probably get down to Aldi and try them as they're no
Although Waygu wasn't imported into the country previously from Europe, the news will no doubt go down with all the Leavers in the country who will be celebrating Brexit this Friday. Perfect for your party.
For more of the same, check out the most expensive kebab in the world, available in London and full of Waygu. Yum.