Not really sure where this idea of serving a meal inside a Yorkshire pudding has come from recently, but it seems like it's a major trend that isn't going anywhere any time soon and Aldi are the latest company to join the party after debuting their giant Yorkshire pudding stuffed with an entire roast dinner that somehow they're only charging £1.99 for the privilege of consuming.
Featured Image VIA 
The Yorkshire pudding comes filled with garlicky roasted potatoes, succulent chicken, pork and onion stuffing and a tasty chipolata sausage. I mean OK maybe that isn't a full roast dinner because you might want some sprouts or pears or some kind of vegetables on it that aren't potatoes, but I don't really think you can complain bout anything when the price is so damn cheap.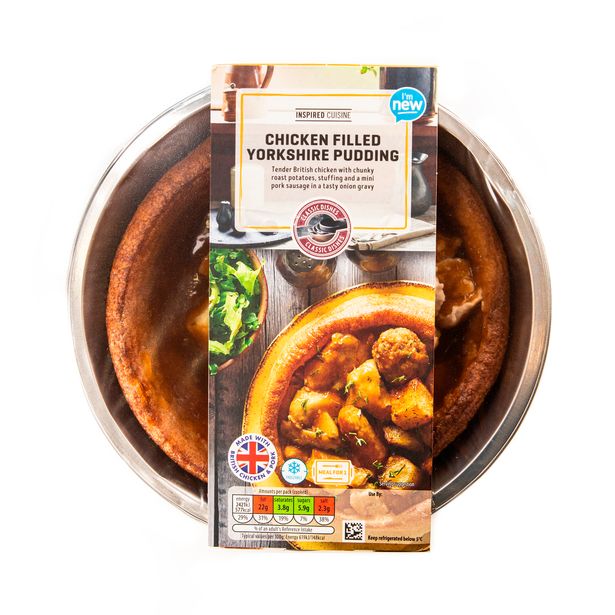 The pudding is topped off with a gravy made from onion, chicken stock, white wine and garlic which also sounds like it's going to be delicious. They're not available just yet, but they will be in the next couple of weeks as part of Aldi's winter seasonal range. Yum.
For more of the same, check out their ridiculous new pig in blanket for this Christmas. Unbelievable.