We've been missing all the great summer offers that come out from places like Lidl and Aldi this year due to Coronavirus, but now that lockdown is gradually being lifted and people are starting to go around each other's houses and start to have fun again, they're back with a vengeance.
Images VIA
The latest comes courtesy of Aldi, who have launched a new 99p garlic pizza bread which people are saying tastes exactly like the one from Domino's. It's even sold in a takeaway pizza box and covered with the same melted mozzarella and garlic seasoning. The best part though is that the Domino's version will set you back £4.99, so you're saving £4 every time you choose to buy one of these instead.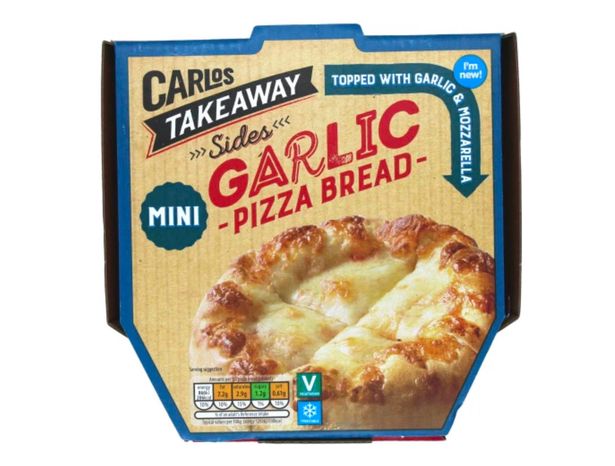 You know that's a sweet deal, although to be honest I don't think I'm really that big a fan of Domino's garlic pizza bread. I mean yeah it's fine, but I don't think I would go out of my way to order it, or even include it as part of my order if I was on my own. Definitely help myself to a slice if someone gets them in though, obviously.
For more of the same, check out these halloumi burgers and fries they're releasing this summer too. Can't beat it.