Back in the day there used to be a Blockbuster video in every town all over the developed world. Or at least some kind of video rental store.
Featured Image VIA
Nowadays of course thanks to Netflix and other streaming platforms, they're all a thing of the past. Blockbuster actually filed for bankruptcy way back in 2010 which caused most of their outlets to close, but one guy up in Anchorage, Alaska went against the grain and kept his open, where apparently it's absolutely thriving at the moment.
Store manager Kevin Daymude explained his decision: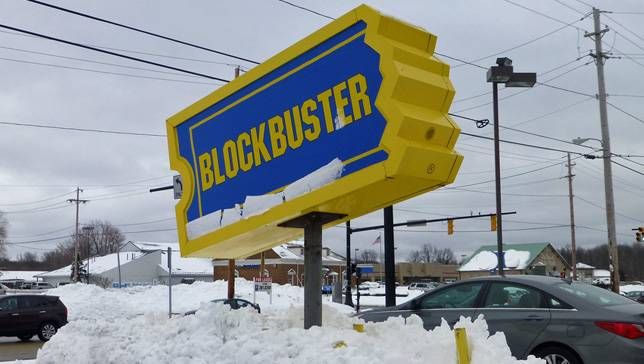 I feel like a lot of the customers just want to come in and feel like they're someone special. They love the customer service, they love the interaction.

The internet is expensive up here in Alaska, and the company from actually going out to the store up here in Alaska is pretty valuable in the long hard winters.
Makes perfect sense I suppose. There's also another Blockbuster that's still open in Wasila, Alaska too, which is also 'notable' for being Sarah Palin's home town. The stores keep their shelves packed with the latest releases and people keep coming back to pick them up. Only in Alaska.
For more Blockbuster video, check out this guy visiting one in Indiana a couple of years ago. Bet that isn't there anymore.